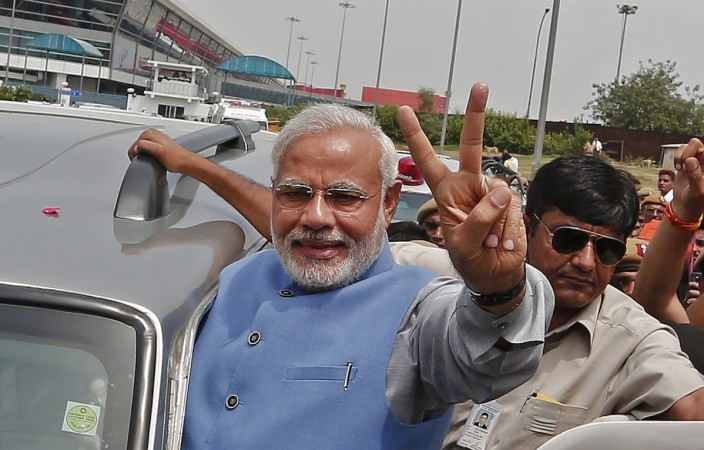 As Narendra Modi gets ready for his swearing-in ceremony, five youth - belonging to a minority community - were reportedly detained by the Crime Branch in Bangalore for sending anti-Modi MMS.
Bangalore Police's City Crime Branch picked up the youth after the local cyber police found that they have been circulating an anti-Modi MMS. It was learned that the youth were picked by CCB sleuths on Saturday but the city police has neither confirmed nor declined the incident yet.
It is understood that the police are alleging the youngsters had sent an MMS that shows an 'an image of Modi lying on a funeral pyre'. However, the youth have denied the allegation.
The story is still developing and more information will emerge with time. The arrest has not been made formal by the police as the charges against the youth are still unclear.
Mohammed Sultan Beary, a Bangalore-based lawyer who in the past has represented several Muslim youths involved in terror cases, said that the police action was "too harsh".
It is important to note that all the arrested youth hail from Bhatkal, a small port town in the Uttara Kannada district of Karnataka, which is already infamous for its terror links. The 13/7 Mumbai blasts were masterminded by three youth, all operatives of Indian Mujahideen, from Bhatkal.
The Indian Mujahideen operatives - Riyaz Shahbandri, Iqbal Shahbandri and Yasin Siddibapa - were all given the last name as Bhatkal by the police, so as to make it easier to keep the records. The town of Bhatkal has remained under constant surveillance of the intelligence agencies and the police since then.
Meanwhile, the detaining of the youth has not gone well with the residents of Bhatkal. The incident has sparked quite an angry reaction from the community as well.
In a similar incident, a Goan youth faces arrest for an anti-Modi post that he had put up on Facebook during the Lok Sabha election campaign. Naval engineer Devu Chodankar is currently facing arrest after the local cyber crime cell investigating him found that his post was an attempt to "promote communal and social disharmony" in the state.
"There is imminent threat of Holocaust as it happened in Gujarat th(r)ough the garb of cunning government policies of Parrikar," the 31-year old had stated on his Facebook page.
Though the post was later deleted, Goan businessman Atul Pai Kane, who heads the BJP's committee on investment and industrial policy, took offence and lodged an FIR against Chodankar.
Indian Express reported that the youth has been charged under Section 153(A), 295(A) of the Indian Penal Code (IPC), besides Section 125 of the Representation of People Act, as well as Section 66-A of the Information Technology Act. The clauses of some of the charges are non-bailable.