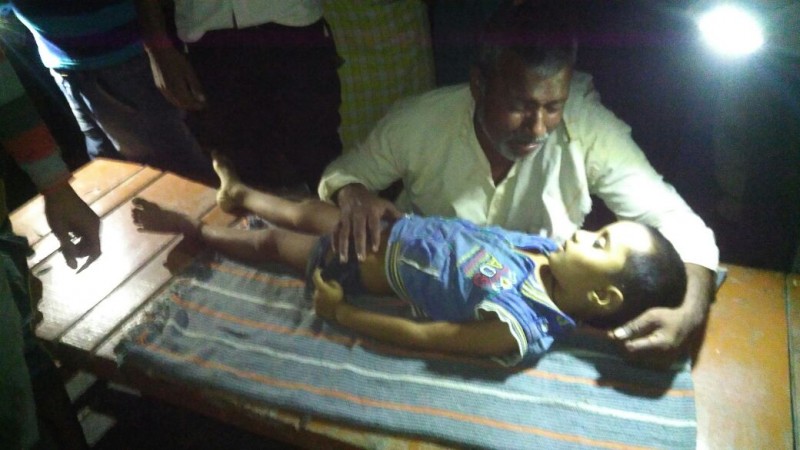 In a shocking incident, a five-year-old boy in Uttar Pradesh's Gonda district died after being hit by a car part of the motorcade of state minister Om Prakash Rajbhar.
The accident occurred along the Colonelganj-Paraspur route when the minor, Shiva Goswami, was playing near the footpath late on Saturday evening.
Rajbhar, who is from the Suheldev Bharatiya Samaj Party (SBSP), a BJP's ally, was on his way to attend a function. The boy died on the spot.
Minister says boy not hit by one of his cars
The eye-witnesses and the boy's family claimed that the child was knocked down by a car from the minister's convoy.
"The child fell after he was hit by the car. The minister sped away. The guards put a break to their vehicle but they went away," the child's father Vishwanath was quoted as saying by the media.
However, Rajbhar has claimed that the car that hit the child did not belong to his convoy.
"I was informed about the incident after my cavalcade covered over 50 km from the spot. I wanted to return to the spot to call on kin of the child killed in the accident. A probe has been ordered into the incident. The vehicle which hit the boy was not part of my cavalcade. Another vehicle running behind the cavalcade hit the boy," SBSP general secretary Shashi PraIt quoted the minister as saying, reported Hindustan Times.
"It will be clear in probe. I am extremely sad over death of the child," the minister had added.
Meanwhile, the victim's family and the villagers laid the minor's body on the road and blocked the route. It was only after the police intervened that the villagers removed the blockade.
UP CM announces compensation
However, chief minister Yogi Adityanath announced a compensation of Rs 5 lakh for the victim's family. He has even directed the office of the director general of police to submit a detailed report about the accident.