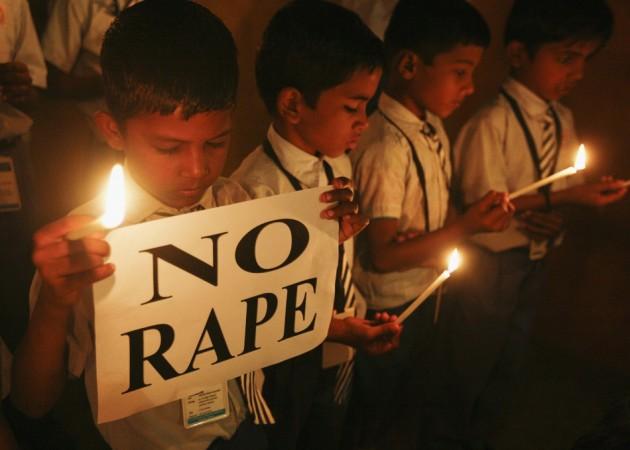 A minor girl in Uttar Pradesh's capital city Lucknow was allegedly raped and brutally killed in the early hours of Monday.
The body of the 5-year-old was found in VivekKhand area of Lucknow with multiple injury marks and was surrounded by stray dogs, according to police.
During the initial investigation Gomtinagar area police in Lucknow said the minor was attacked by stray dogs. However, the autopsy report revealed that the girl was sexually abused and stabbed multiple times with a knife or a sickle.
The autopsy report revealed that more than 50 stab wounds including sharp cuts and deep injuries were found on the minor's body. Her private parts were also brutally ripped off and there were deep cut marks on the chest region.
A doctor who conducted the autopsy said that no dog bite marks were found on the girl's body. The doctor also explained that only a drug addict or a mentally unstable person could commit such an inhuman act.
"It seems the assailant was deriving some kind of pleasure by inflicting wounds on the innocent child," the doctor told The Times of India.
The minor's body was found on Monday morning by passersby who informed police. The body was later identified by the victim's mother. The mother, a widow, sells grinding stones to survive.
An FIR has been registered against unidentified person under sections 302 (murder) and 376 (rape) of the IPC.
J Ravinder Gouds, senior superintendent of police, said they would conduct an inquiry in the case and action will be taken against the official who initially said the victim was attacked by stray dogs.
"The way Gomtinagar police handled the case will be reexamined and action will be initiated against erring officials. It is clear cops had mounted pressure on the mother to change the complaint and blame dogs for her kid's death," Goud said, according to TOI.