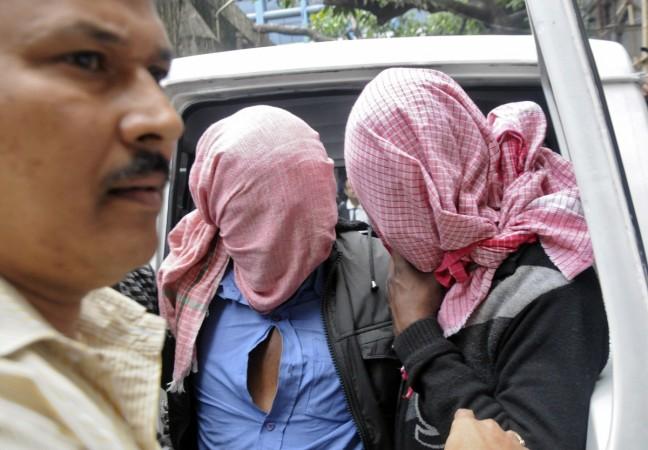 The Goa Police on Wednesday arrested five men, who posed as officers of the anti-narcotic cell, for allegedly kidnapping, gangraping and robbing two Delhi-based women holidaying in the city of beaches.
The accused have been identified as Ajaykumar Kushwaha (39), Jeevan Pawar (26), Nadeem Khan (28), Trebor Joseph (27) and Kamlesh Chaudhary (21).
On Monday evening, when the two women, aged 22 and 30, were travelling to Anjuna beach in a taxi, the men, posing as police officers, stopped them midway in Arpora village. They forcibly took them, including the taxi driver, to an apartment in Khobrawaddo, Calangute.
At the apartment, the men took turns to rape the two women, who were allegedly assaulted with wooden sticks as well. The incident was reported at the police station by the taxi driver, who managed to escape.
"On June 1, at around 8:45 pm, the five accused, posing as policemen from CID and narcotics cell of the Goa Police, approached the victims. They confined the two women and the taxi driver in two separate rooms at Ivy Retreat, Khobrawaddo, Calangute until June 2 morning," nspector General of Goa Police Sunil Garg said, according to The Indian Express.
"The accused took turns to sexually abuse the victims. They snatched their cellphones and asked the taxi driver to withdraw cash from a nearby ATM. The driver managed to give them the slip and lodged a complaint with the local police station. We then raided the apartment and arrested them," Garg added.
The police found only the accused in the apartment as they had freed the women on Tuesday morning. The police later tracked the victims and sent them for medical examination. After receiving the medical reports, they charged the accused with gangrape.
(With PTI inputs)