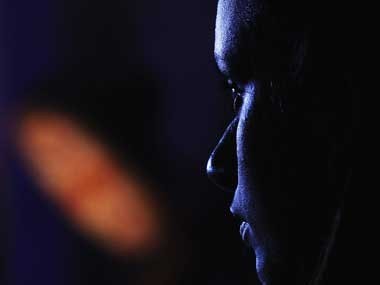 A 30-year-old woman was allegedly gangraped by five men in the district collectorate premises in Bihar's Muzaffarpur region on Sunday night.
The five men, including the driver of the Additional District Magistrate of Muzaffarpur, allegedly gangraped the woman in a control room in the collectorate, NDTV reported.
The woman filed a complaint against the five accused at a nearby police station. The police have arrested one of them and are looking for others.
The woman from West Bengal had come to visit relatives in Muzaffarpur. On her arrival at the railway station, five men approached her and offered her a lift. But instead of dropping her at her destination they took her to the control room.
The collectorate houses offices of the District Magistrate and other top officials.
Rapists of Japanese tourist arrested
The incident occurred two days after Gaya police arrested five men, including two brothers, for abducting and gangraping a 22-year-old Japanese tourist for nearly a month in 2014.
The police arrested the five accused on Friday and produced the two brothers in Kolkata's magistrate court on Saturday, after which the duo was sent in to custody until 9 January.
The duo –Sajid Khan, 32, and his brother Jawed, 25 – were tour guides. The other three have been arrested for allegedly extorting money from the victim and kidnapping her.
"We have arrested three people who befriended the victim in Kolkata. They have been charged with common conspiracy and intention to kidnap and rape," The Guardian quoted Kolkata joint police commissioner Pallab Kanti Ghosh as saying.
The 22-year-old was held captive in a basement near Bodh Gaya for at least a month. She escaped from a hospital, where the accused took her for treatment after her health deteriorated.
"When her health condition deteriorated due to repeated rape and poor living conditions, she was brought to Gaya [town] for medical treatment on 20 December," a police officer told AFP.
She met other Japanese tourists after escaping from their clutches and contacted the consulate of Japan in Kolkata with their help. The Japanese girl was a university student and she was here to study life in rural India.