Batting legend Sunil Gavaskar said South Africa took full advantage of India's relaxed approach and went on to win the fourth ODI of the ongoing six-match series on Saturday, February 10.
Gavaskar also hit out at Yuzvendra Chahal, saying the two no-balls he bowled were results of "little bit of lack of professionalism". The match swung in South Africa's favor after the leg-spinner handed David Miller a reprieve by overstepping during their revised 202-run chase, according to him.
Also read: Shikhar Dhawan talks about record ton in 100th ODI, wrist spinners' 'bad day' in Johannesburg
The former India captain also opined that modern-day bowlers, who have the backing of technology, should not be bowling no-balls at all, especially in the limited-over cricket.
Chahal, who along with fellow wrist spinner Kuldeep Yadav, led India to comfortable wins in the first three ODIs, was taken to the cleaners by the South African batsman on a rain-hit evening in Johannesburg. The 27-year-old conceded 68 runs in just 5.3 overs and had bowled two no-balls and three wides.
The turning point
"For me, it was that no-ball where David Miller was clean bowled and the way he recovered from it. That, for me, was the turning point," Gavaskar said during a post-match analysis show on Sony Ten 1 on Saturday.
"Till then, India seemed to be in control, they had also seen the back of AB de Villiers, who was batting well. When Miller was struggling to read Yuzvendra Chahal, India were certainly in the driver's seat," he added.
"I will be perfectly honest. In modern day cricket, with all the technology available, nobody should be bowling no-balls. One can understand bowling a wide, down the leg side because that [wide rule] is a very strict interpretation. There should ideally bowl no wides on the offside also.
"Fast bowlers can sometimes overstep. However, because it's 50-over cricket, because there is a free hit after the no-ball, I don't think fast-bowlers should also be bowling no-balls.
"They, after all, use a lot of tapes to measure from here to there [run-up distance] and then how does a no-ball come through.
"So clearly, I think there's little bit of lack of professionalism there. Maybe a little bit of relaxation after the 3-0 situation and the South Africans took full advantage of it. They batted brilliantly after that, Miller batted brilliantly, [Heinrich] Klaassen was outstanding, [Andile] Phehlukwayo came in and smashed it."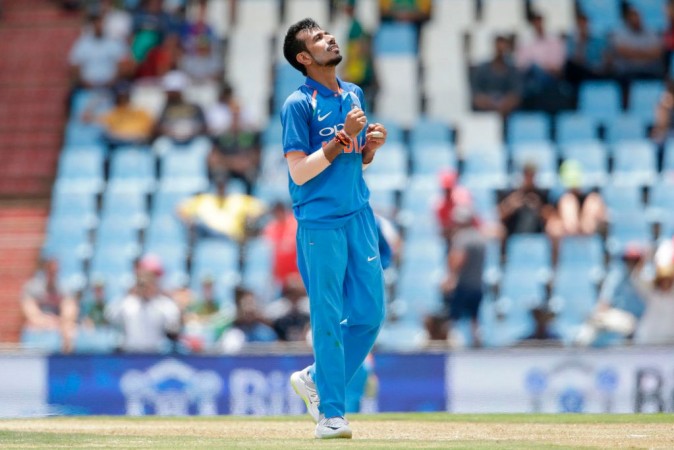 Costly no-balls haunting India consistently
It all started in the 18th over of South Africa's chase when Chahal overstepped before going through Miller's defense when the left-hander was batting only on 7. Notably, South Africa had lost star batsman AB de Villiers only in the previous over and needed 99 in 11 overs when the leg-spinner bowled the costly no-ball.
Miller went on to smack a match-winning 38 off just 29 balls. Chahal did not stop there as he bowled another no-ball in the 22nd over of South Africa's chase. Man of the Match Heinrich Klaasen made sure the Haryana spinner paid the price by smashing a six off the following delivery, which was a free hit.
Notably, India have been let down by their bowlers bowling no-balls quite a few times in the recent past.
R Ashwin and Hardik Pandya had bowled no-balls in the World T20 semi-final in 2016 only to see the West Indies successfully complete a 193-run chase at ease.
Jasprit Bumrah's no-ball in the Champions Trophy 2017 final against Pakistan proved costly as it gave a second chance to opener Fakhar Zaman, who was batting on three. The left-hander went on to hurt India by hitting a match-winning ton.