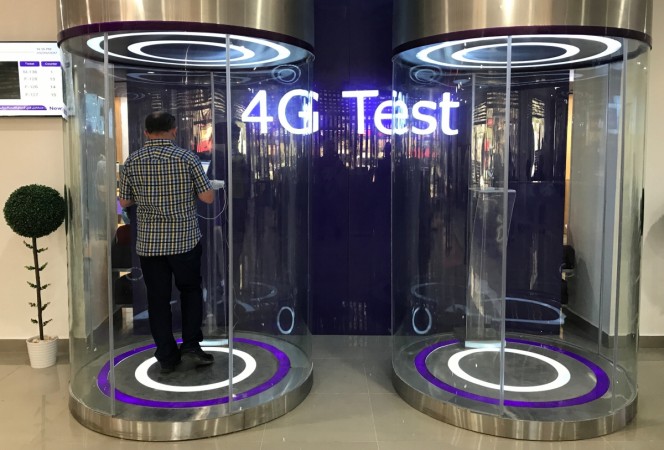 People have been talking about the high-speed 5G network technology that is expected to be released to the public in 2020, and whose trials have already been initiated in several regions like Europe, the US and South Korea, but 4G LTE (Long Term Evolution) speeds across the world are still low, failing to reach the elusive 50 Mbps mark.
South Korea is on top in 4G LTE availability with 97.49 percent, followed by Japan (94.70 percent), Norway (92.16 percent), Hong Kong (90.34 percent), and the United States (90.32 percent), according to the latest analysis by research firm Open Signal.
India is in the 14th place in the 4G availability chart with 86.26 percent availability, and only five countries — Ecuador, Egypt, Sri Lanka, El Salvador and Algeria — failed to reach 50 percent.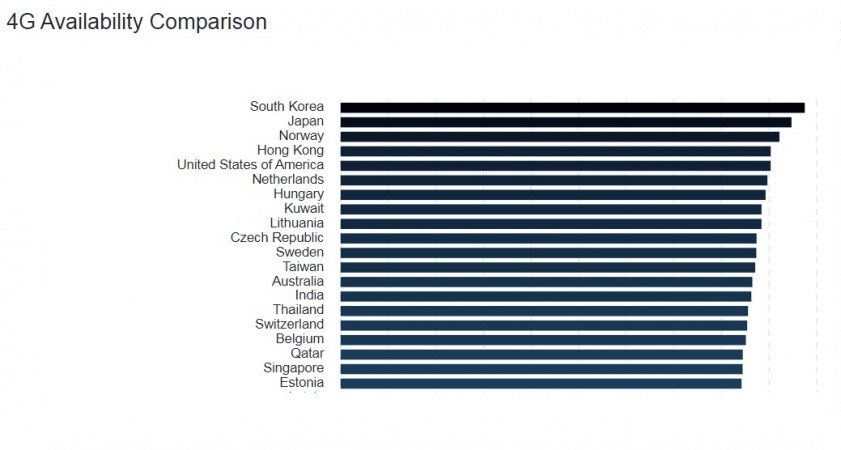 In terms of 4G speed, Singapore is on top with 44.31 Mbps, followed by the Netherlands (42.12 Mbps), Norway (41.20 Mbps), South Korea (40.44 Mbps), and Hungary (39.18 Mbps). The fastest LTE networks still haven't touched the elusive 50 Mbps mark.
India is at the bottom of the chart when it comes to 4G LTE speeds, with just 6.07 Mbps, placed below Algeria (8.65 Mbps), Indonesia (8.92 Mbps), the Philippines (9.49 Mbps), and Thailand (9.60 Mbps).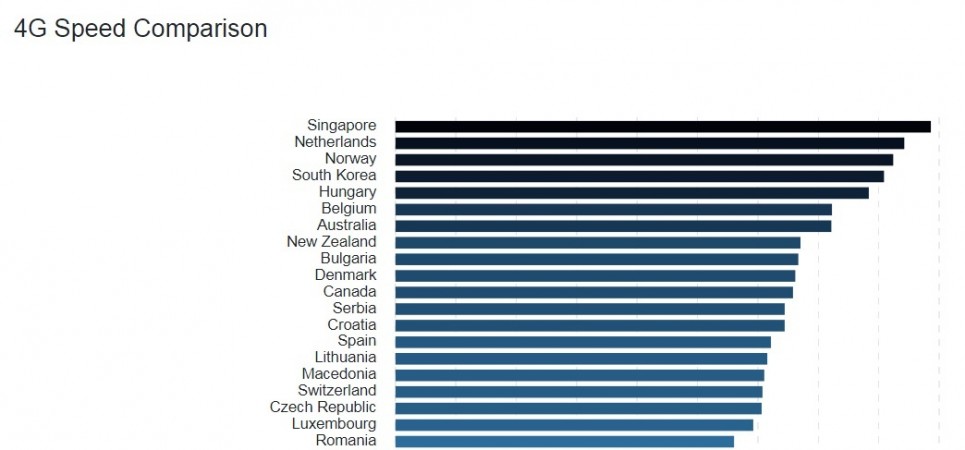 However, the study said almost all the countries have shown improvement in both 4G LTE availability and speeds over the last few years. Mobile operators have managed to break the 20 Mbps, 30 Mbps and 40 Mbps average speeds over the years, and may cross the 50 Mbps mark sooner than later. It went on to say that 40 Mbps speeds are achievable in most countries.
OpenSignal used more than 50 billion measurements collected between October 1 and December 29 (2017) by more than 3.8 million smartphone and tablet users in 88 countries across the globe for its latest LTE report published in February 2018.