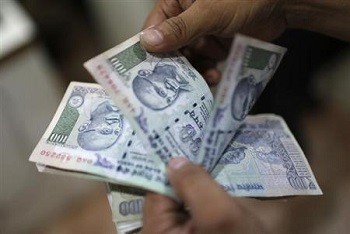 Income tax officials on Wednesday raided the offices of the ₹10,000-crore Chettinad Group of Companies in three states, after its chairman Emeritus MAM Ramaswamy accused that one of the companies had evaded tax to a significant extent.
The IT officials conducted raids in 33 locations of the group in Tamil Nadu, Andhra Pradesh and Mumbai.
On Tuesday, Ramaswamy said that Chettinad Cements had evaded tax to the state government for the past several years. Chettinad Cements is currently run by MAMR Muthiah (original name was Ayyappan), whom Ramaswamy had adopted in 1996 but disowned on 9 June, 2015.
"He has not paid sales tax. This is public money. The amount is more than ₹252 crore," said Ramaswamy, according to The Hindu.
The income tax department has deputed 400 officials to conduct raids on offices and houses of Ramaswamy and the group's managing director Muthiah.
"We got information that they have been evading tax for the last six years. We have been watching this for last six months now," said an Income Tax Official, requesting anonymity.
The 84-year-old industrialist and former Rajya Sabha MP's announcement about disowning adopted son Muthiah gave another twist to the family drama that began after Ramaswamy failed to get elected as the Director of Chettinad Cements last year.
"I have disowned him and do not wish to call him my son," Ramaswamy told The Times of India.
Ramaswamy also said that after he passes away, his assets would go to two-newly established charitable trusts.
"As a substantial part of my properties is now with Ayyappan, I decided that every bit of what is left with me should go to charity," he told Livemint.
While Ramaswamy has 22 percent stake in the business conglomerate, Muthiah and his wife Geetha hold 70 percent in the group, which has diverse presence across various sectors such as cement, education, construction, power, trading, transportation, steel fabrication and coal terminal.
The group also operates in other countries such as Myanmar, Singapore, Malaysia, Indonesia, Vietnam and Sri Lanka.
"He is a frustrated man because he has lost of control of companies. That is the reason for him to disown me," said Muthiah.