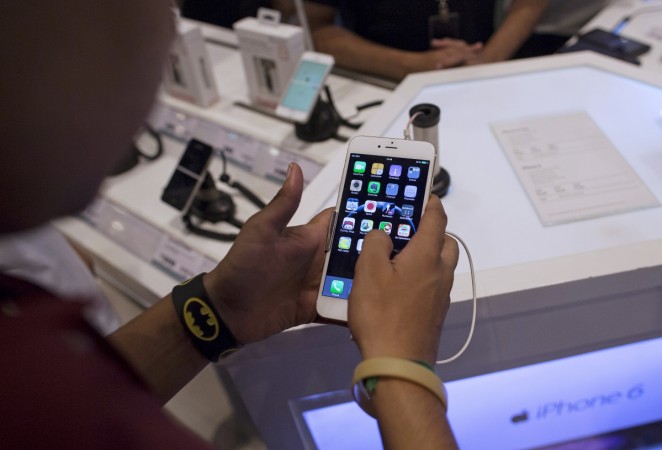 Apple has confirmed a media event for March 21, when it will launch the rumoured 4-inch iPhone SE along with 9.7-inch iPad Pro. But, rumours haven't stopping surfacing as the latest leak of the iPhone SE (formerly referred to as iPhone 5SE) shows the handset in its full glory.
The two-minute video that originated from China this week shows the alleged iPhone SE alongside iPhone 5s and iPhone 6s. There is a fair disclaimer in the video that the featured handset may or may not be the iPhone Apple is expected to launch Monday. It is possible the handset could be a dummy model or a fake as it hadn't been switched on during the entire video.
Despite the odds of the video turning out to be a fake, the so-called iPhone SE featured in the video is in line with the previously-leaked mock-ups of the handset. The exact measurements of the new 4-inch iPhone are not clear from the video, but it is almost equal to the size of iPhone 5s.
While the dimensions of the iPhone SE match that of iPhone 5s, the handset bears close resemblance to the iPhone 6s in terms of design. If the handset shown in the video is legitimate, Apple could give an opportunity to those who held on to the iPhone 5s for its size.
In terms of specifications, the 4-inch iPhone SE is said to feature A9 processor and M9 co-processor with 16GB/ 64GB storage options. A 12MP primary camera and a 1.2MP FaceTime shooter are expected to be seen. Other known features include Bluetooth 4.2, 802.11ac Wi-Fi chips, VoLTE (Voice over LTE), NFC (Near Field Communications) and the contact-less Apple Pay feature.
Apple is also expected to launch a new iPad Pro at the upcoming event. The tablet would feature a 9.7-inch display with support for Apple Pencil and anti-glare feature. The new iPad would use Apple's A9X processor and feature four speakers, 12MP camera and 4K video recording support. The rumoured iPad Pro would also support dock keyboard using smart connector.