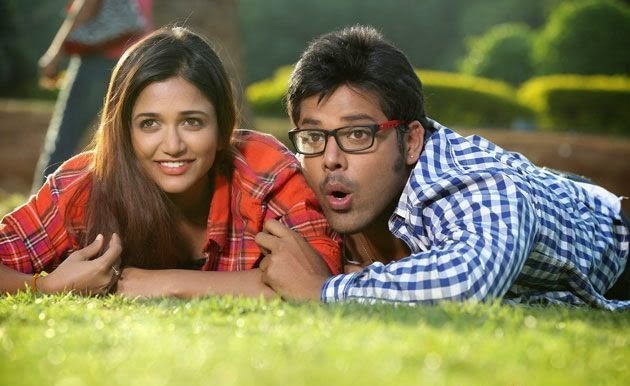 Ace filmmaker Ram Gopal Varma's latest venture "365 Days", which released in theatres on 22 May, has disappointed the film critics, who have given negative verdict and poor ratings to the movie.
Written by Ram Gopal Varma, "365 Days" is a romantic thriller starring Nandu and Anaika in the lead roles. The story revolves around a software employee, who falls in love with a college girl and marries her after getting her parents' approval. But soon their relationship hits a rough patch due to misunderstandings. What happens next will form the crux of the story.
The story of "365 Days" is nothing new to Telugu audience as filmmakers have brought this concept to screen several times in the past. What sets it different from other movies is the unique narration. The movie travels back and forth and juxtaposes the life before and after marriage.
However, Ram Gopal Varma has failed to impress the film critics, who say that the first half is entertaining, but the dragging and slow-paced narration is a big let-down. Nandu and Posani's performances, and Anaika Soti's glamour are the saving graces of the movie, add the critics.
We bring you the critics' verdict on the movie. Continue to read "365 Days" movie review round-up:
"365 Days" is going to be another disappointment for RGV. Though, he chooses a new genre, he disappoints, despite using his marriage and divorce for the film's publicity!
"365 Days" is yet another disappointment from RGV. Even though he chooses a contemporary concept of today's fast paced relationships, he completely falters in his execution. Posani's character, Anaika Soti's glamorous looks and Nandu's performance are the only saving graces for this flick. But a dragged out second half and lack of emotional depth go against the film completely.
"365 Days" is directed by Ram Gopal Varma, who has great passion for film making. But understanding the storyline and creating a good screenplay is more important than just being passionate about making films. 365 Days clearly lacks the feel good narration and clearly proves that RGV lacks experience in modern relations. All in all, watch 365 Days – Only if you have patience to withstand the RGV standard torture of two hours.
"365 Days" is hardly intriguing. The movie seems more of an expression of the director to rant about effects of marriage than a platform to engage the audience in an absorbing story.