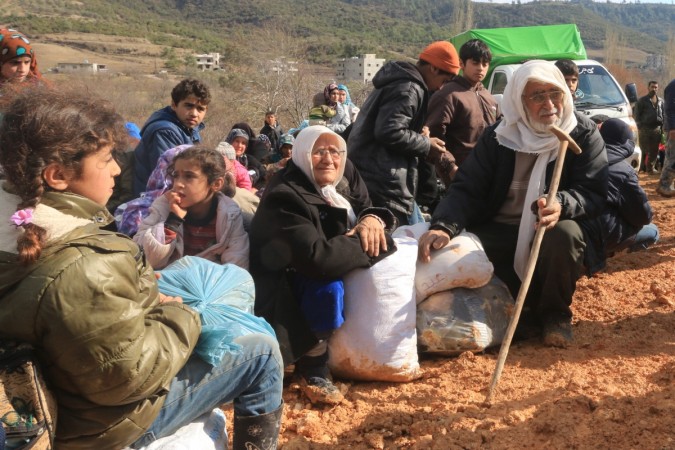 As many as 34 people were caught on Tuesday with suicide vests and explosives near Turkey's border with Syria, a statement from Turkey's army said on Wednesday.
The group of four men, 10 women and 20 children was apprehended by Turkish soldiers in the Oguzeli district of southeastern Gaziantep province, near Karkamis, which is under ISIS control, Reuters reported.
"Between 12 and 15 kilos of explosives and four belts that could be used for suicide attacks were found in two bags," The Telegraph quoted the Turkish army statement as saying.
The statement doesn't say what militant group the 34 people were associated with.
Thousands of refugees cross into Turkey every day. Currently, at least 50,000 people are believed to be living near the border and ISIS is supposedly taking advantage of this great human crisis by smuggling terrorists into Turkey and Europe.
Turkey has taken in 2.5 million refugees since the crisis in Syria began five years ago.
Since December 2015, Turkey has also made it necessary for Syrians to acquire visas if they're travelling by air or sea. Syrian cars are given special number plates when they enter Turkey, so the authorities can tell them apart from cars of Turkey's citizens.
Despite stringent measures, a suicide attack by an ISIS member on Istanbul occurred in January, killing 10 and injuring 15, including German tourists. Turkey also stepped up its offensive against ISIS even as the militant group is believed to be losing hold on Syria and Iraq. The jihadi group has threatened nations with fresh attacks as its control over strongholds slips.