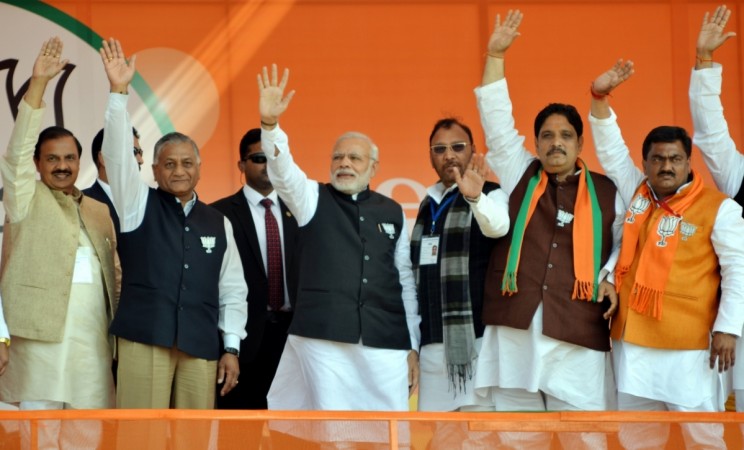 Prime Minister Narendra Modi and BJP president Amit Shah will host a dinner for about 50 leaders from the BJP and its 32 allies from all across the country on Monday night. This will be the second meeting chaired by Modi since the BJP was voted to power in 2014.
Invitations have been sent to several parties including Mehbooba Mufti's Peoples Democratic Party (PDP) in Jammu and Kashmir, Devanathan Yadav's IMKMK in Tamil Nadu, the Shiv Sena in Maharashtra and even PA Sangma's National People's Party (NPP) in the Northeast.
"Despite having the big-brother status in the NDA, we have cared for our allies. The Monday event is a reflection of our commitment for a harmonious relationship with our partners," a BJP functionary said.
The BJP will look to ensure the support of its allies in the run up to the Presidential election, which it does not want to lose as it would not only result in a loss of face but also could put in office a person who does not see eye to eye with BJP.
This meeting can also be seen as Shah's message to potential allies, at a time when efforts are on in Opposition circles to unite against the Modi regime.
In the aftermath of several run-ins with the Shiv Sena, including the recent kerfuffle involving Sena MP Ravindra Gaikwad, the BJP will see the dinner as a chance to bury the hatchet. Last week, the Shiv Sena had threatened to boycott the NDA meet if the ban on Gaikwad was not lifted before Monday (April 10).
The dinner will be held at the Pravasi Bharatiya Kendra, which was inaugurated by the PM last year.