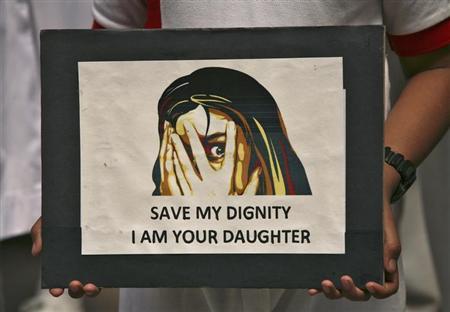 In another shocking incident of rape in the capital, a three-year-old was allegedly raped by an employee of a playschool in West Delhi.
According to reports, the family of the girl approached the police on Thursday after the child revealed her trauma, following which a case was registered under sections 376 (IPC) and the Protection of Children from Sexual Offences (POCSO) Act.
The family found out about the girl's plight when she reportedly returned from school bleeding. Sexual assault was confirmed after a health check-up.
While some reports suggest that the girl along with other children in the playschool was sexually abused by the security guard of the school, some suggest that the head of the playschool himself perpetrated the crime.
"The man used to take the children to the toilets in the absence of women staff. That's where he abused the child. She was refusing to go to school for the past few days and had complained of pain in her private parts," an officer told The Times of India.
This incident comes just a few months after the rape of a six-year-old in a Bangalore school led to national outrage.