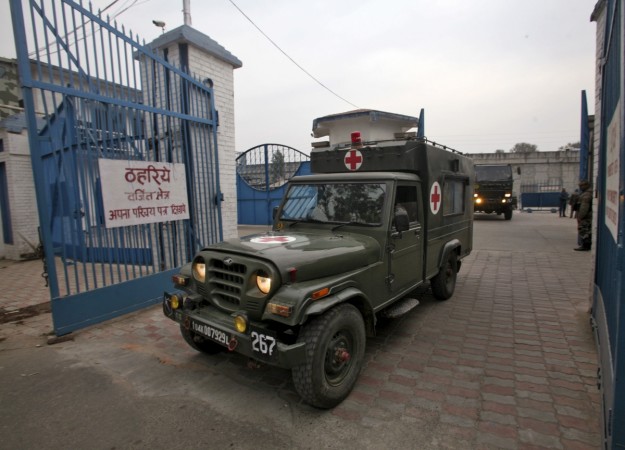 Three armed men carjacked a man at gunpoint in Pathankot Tuesday. The police have placed check-points to catch the accused.
The incident took place around 7 p.m. Tuesday on the Pathankot-Jammu highway, around 15 kms from the Air Force base. A civilian, Gaurav Pathania, was sitting in his car in the Sujanpur area of Pathankot when the three men approached him on the pretext of catching a ride to the nearest petrol pump.
"I was sitting in my car when 3 men came, asked me to drop them to petrol pump. As soon as I rolled down the car window, they put me at gunpoint and stole my car," Pathania was quoted as saying by ANI. They were carrying country-made pistols, Gaurav was quoted as saying by NDTV.
The police said, according to NDTV, that the incident was not terror-related. Two of the three youths who committed the crime were Sikhs, Senior Superintendent of Police RK Bakshi told the Press Trust of India.
Barricades have been put and a search is on to nab the assailants, he added.
The carjacking episode has fuelled fears in Pathankot as it exhibits similarities to a terror attack in January 2016 where about four to six terrorists, dressed in Army uniforms, hijacked the car of Punjab Police Superintendent Salwinder Singh before entering an Air Force base. The incident had left seven security officials and the terrorists dead.
A probe is on regarding the terror attack even as security agencies like the National Investigation Agency and the National Security Guard differ on the number of attackers. An investigation team from Pakistan is set to visit India soon; however, it is still unclear if they will be allowed access to the base in Pathankot.