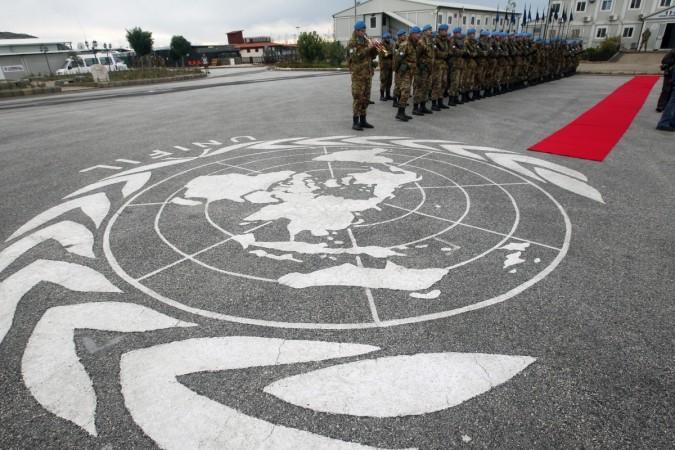 The Indian Army has reportedly punished two soldiers who were part of the UN peacekeeping forces for sexual exploitation and abuse, after a recent UN report revealed that there were three cases of sexual exploitation against Indian soldiers between 2010 and 2013.
The UN, in its report 'Evaluation of the Enforcement and Remedial Assistance Efforts for Sexual Exploitation and Abuse by the United Nations and Related Personnel in Peacekeeping Operations', had highlighted how UN peacekeepers commonly paid for sex with prostitutes and perpetrated sexual abuse.
The Indian army has now taken 'strict disciplinary action' against one solider who was accused of engaging with a sex worker in Democratic Republic of the Congo in 2010, Hindustan Times reported.
India has the largest deployment of its troops in DR Congo.
The second soldier who has been punished was accused of making 'obscene gestures' at a female soldier in the peacekeeping forces while in South Sudan, while a third soldier is under investigation for charges of misconduct with a foreigner in DR Congo, the HT report said.
The UN had listed three cases of 'substantiated sexual exploitation and abuse' against Indian peacekeeping forces, which, though lower than those against South Africa (9), Uruguay (8), Nigeria (7) and Pakistan (4), is still a major embarrassment for the Indian forces.
India has one of the largest deployments of troops in the UN peacekeeping missions, with 8,102 troops deployed across nine missions.
There are currently 4,022 Indian troops in the United Nations Organization Stabilization Mission in the Democratic Republic of the Congo, while there are 2,287 Indian troops in South Sudan.
The UN report had revealed that sexual exploitation and abuse allegations involving minors accounted for over one third (36%) of all allegations from 2008 to 2013.