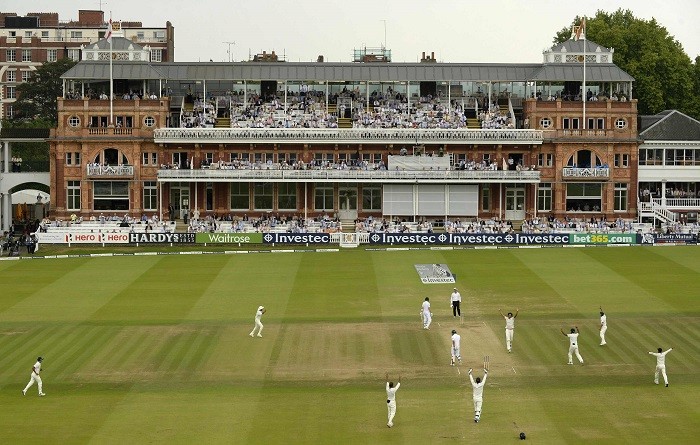 Short ball and England – a match made in heaven right? And India and the short ball, a car crash waiting to happen, surely.
Well, in the most amazing of Test match spells you are likely to see Ishant Sharma (yes, that Ishant Sharma) bounced England into submission on Day 5 of the second Test, with the long-haired rockstar fast bowler keeping it simple really – bowling short ball after short ball, and seeing the England batsman, whose brains seemed to be stowed away somewhere in Antarctica, pull and gift a catch or fend and pop up a dolly to give India the most ridiculously comfortable away victories at this most iconic cricket ground that goes by the name of Lord's.
It is impossible to imagine what was going through the England batsmen's minds, with their stubbornness to pull the ball, despite it being the most obvious of traps by India -- fielder after fielder posted in the deep on the leg side -- worthy of a laugh out loud comedy on the West End.
And how did this most ridiculously entertaining (from India's point of view, of course) comedies end? With England, crashing from India-are-getting-really-jittery-now 173 for five to 223 all out – a handsome as they come 95-run victory for MS Dhoni's men, who couldn't buy an away Test victory of late, and a 1-0 lead in this five-match series.
The first act in the "Ishant bowls short England lose a wicket" comedy was Moeen Ali (39, 147b, 5x4), who did what no batsmen should ever do when facing a short delivery – close your eyes and fend that bat hoping to just survive. It was a peach of a ball from Ishant, with the ball zoning right into the body of Ali, who, until then, had looked solid as a rock with Joe Root, putting on 101 in 44.4 overs and making India a really worried lot, just hanging that bat out and popping up a catch to Cheteshwar Pujara at forward short leg in the final ball before Lunch.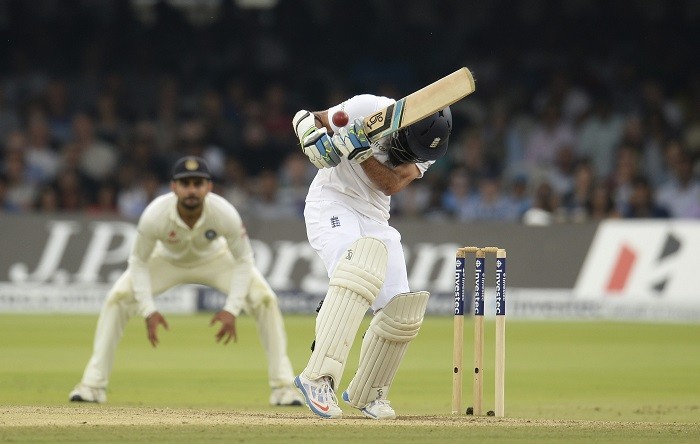 That blow would have been hard to take for England, after all the hard work done by Root and Ali, and the rest of the nine pins decided to fold soon after Lunch, with Matt I-shall-hit-every-short-ball-for-a-boundary-no-matter-the-situation Prior (12, 11b, 2x4) gifted a catch to Vijay at deep midwicket, before another steep short one from superhero Ishant found the top edge of Ben Stokes, who remained scoreless in the entire series, as the batsman crazily looked to use that pull shot yet again.
Then came the wicket of the only batsman who could still pull off a rabbit out of the hat for this suicidal England side. It was just the same old story really – a short ball from Ishant, a pull shot from the batsman, this time, most crucially, Root (66, 146b, 7x4), and an easy catch in the deep.
Root's expression was a sight to behold with the right-hander realising his mistake the moment the ball left the bat, and once England's best batsman of the innings fell, putting the hosts on 201 for eight, it was only a matter of time.
Ishant (seven for 74), with six wickets in the match already, after that two-wicket burst on day 4, which turned the game India's way, would enjoy his best figures in Test cricket as (yes, you guessed it) a short one was gloved through to MS Dhoni by Broad.
The final wicket was just fitting to the comedy that was witnessed on Day 5 really, as Ravindra Jadeja, amusingly, ran out his nemesis James Anderson to clinch an unbelievable victory for India – only their second at this most famous of grounds Lord's and first in 28 years.