India Women, led by Mithali Raj, started off their cricket tour of South Africa with quite some statement as they beat the hosts by 88 runs in the 1st ODI of the three-match series. Smriti Mandhana, who scored 84 runs off 98 balls, remained the woman of the match.
The India women's cricket team tour of South Africa consists of 3 ODIs and 5 T20Is.
After not being lucky to score a century, the 21-year-old Smriti is looking forward on getting the job done during their 2nd ODI match on Wednesday February 7.
"It was quite difficult [to adjust to the conditions] because the heat was too much. But I really enjoyed batting and timing the ball well from the start," said Smriti in an interview to the ICC website.
"I thought of capitalising on the start but could not get the 100. Next time, I'm definitely trying for the century."
The India women's cricket team reached the final of the Women's World Cup 2017 in England and their performances were hailed by one and all.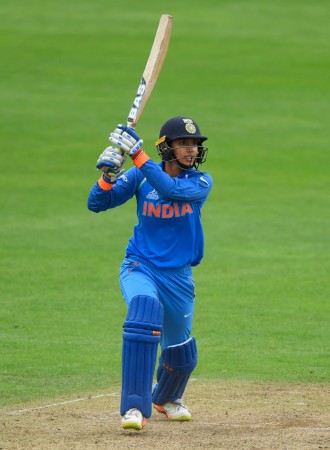 "We all had a good World Cup, but people will be expecting a lot from us now. So this first match was really important for us. Especially after that big gap of 6-7 months, you tend to lose focus," the southpaw continued.
"We have not played with these bunch of girls. I think this win will give a lot of confidence to the girls. This was a good start. Starting off well always gives you that benefit going into the series.
We need to capitalise much better on the batting power-play and hope the wickets don't fall back to back," she added.
While Smriti remains an integral player for the away team on Wednesday, there are huge expectations from bowler Jhulan Goswami and Shikha Pandey as well, who took four wickets and three wickets respectively in the 1st ODI.
2nd ODI: South Africa Women vs India Women
Date: February 7
Time: 10 am local (1:30 pm IST)
Venue: Kimberley
No TV broadcast in India.
Live scores, updates: HERE