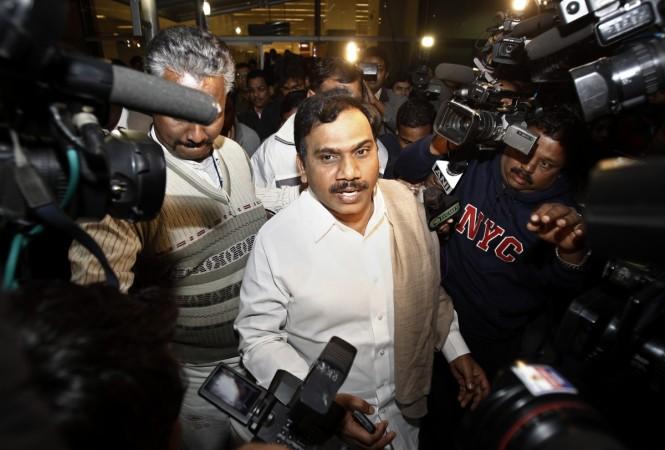 Shares of telecom and related companies rallied on Thursday as the special CBI court acquitted all the accused in 2008 2G telecom spectrum scam.
Telecom company Unitech and real estate development and construction company DB Realty surged as much as 20 percent, followed by Reliance Communications 13.37 percent, while Sun TV Network advanced 6 percent, according to BSE figures.
On Thursday, the Patiala court acquitted former telecom minister A Raja and DMK MP Kanimozhi in the sensational 2G case, which tarnished the image of UPA government. All other accused in the case were also pronounced not guilty.
CBI judge OP Saini said that the prosecution has failed to prove the charges against the accused.
After the judgment was pronounced, Kanimozhi told reporters outside the court, "Finally our innocence has been proved. I will not deliberately target anyone but there was a conspiracy and a lot of people had a hand in this. It wasn't very easy. You are being accused of something you haven't done and corruption charges are the worst. It means a lot for DMK because corruption has been used as a peg to slam our party."
2G spectrum scam is one of the biggest alleged scams in independent India which led to the cancellation of 122 licenses sold to companies, including the local joint ventures of Norway's Telenor ASA, UAE's Etisalat and Russia's AFK Sistema.
The Comptroller and Auditor General (CAG) has estimated a presumptive loss of Rs 1.76 lakh crore because of flawed allocation of spectrum.