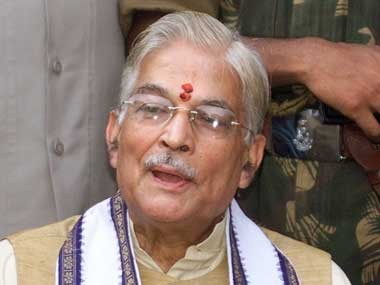 Public Accounts Committee (PAC) Chairman Murli Manohar Joshi and senior BJP leader Murli Manohar Joshi sought an apology from Congress president Sonia Gandhi for going offensive with her remark in the latest 2G spectrum allocation controversy.
On Friday, Gandhi said that the BJP stood "exposed" after RP Singh, a former Director General with the Comptroller and Auditor General (CAG), made startling revelations of the agency's 2G spectrum audit report. Singh claimed that the outcome of the report, containing a "presumptive loss" figure of ₹1.76 lakh crore, was audited under Joshi's influence. His allegations prompted the government to call for an immediate probe into the matter.
Joshi dismissed the charges against him as false and said he would quit from his post if proven guilty. "I never influenced anybody on the outcome of the 2G report. If RP Singh (ex-CAG principal audit officer) has signed the report, he should own it," Joshi told IBN Live.
Taking note of Gandhi's remark against the BJP, Joshi said that the Congress was seeking to malign the CAG and PAC.
"The Congress just wants to prove that they are the holy cows and we the crooks. This is not only a direct attempt to destroy the CAG, but the country as well," IBN Live quoted him as saying.
RP Singh's allegations sparked furore even with the Left parties, which are now demanding Joshi to clarify if he had any influence on the report.
Standing firm by their colleague, BJP members refuted the allegations by the ex-CAG official.
"Why did not RP Singh say anything for a year. He is a pawn in the hand of the government and the Congress. This is a conspiracy. They just want to weaken the CAG and they repeatedly want to raise questions and allegations against the CAG," said BJP spokesperson Ravi Shankar Prasad, according to NDTV.