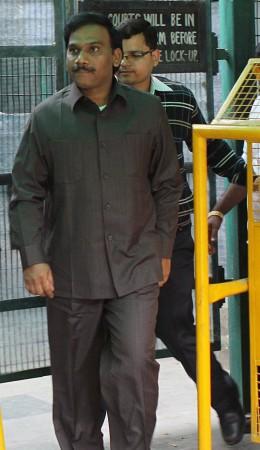 Early on Saturday, the Central Bureau of Investigation (CBI) named former telecom secretary, Shyamal Ghosh, in a fresh case filed by the investigating body for alleged irregularities in the 2G spectrum allocation. Ghosh was the telecom secretary during the reign of the late Pramod Mahajan.
According to a First Information Report (FIR) filed by the CBI, Ghosh has been charged with conspiracy, criminal misconduct and abusing official position. Specifically, Ghosh and a few others gave additional spectrum, at low revenue shares, to companies like Vodafone and Bharti Airtel. Apart from Ghosh, the CBI also filed cases against the former Bharat Sanchar Nigam Limited (BSNL) Director J R Gupta.
The FIR claims that the allocation (done during the National Democratic Alliance's (NDA) reign) had increased the base spectrum for telecom companies, from 4.4 MhZ to 6.2 MhZ. The CBI, upon registering the FIR, carried out searches of Ghosh's residence, as well as Vodafone's Mumbai office and Bharti Airtel's Gurgaon office.
In response, Bharti Airtel claimed the company maintained highest standards of corporate governance and all the spectrum allotted to the telecom service provider is strictly as per stated Government policy.
Meanwhile, A. Raja, another former Telecom Minister, who is in jail for his alleged role in the scam, has claimed he followed policies introduced by his predecessors from the government.