Prime Minister Narendra Modi's RE-Invest programme unveiled on Sunday saw 293 companies committing to generate 266 GW (1 giga watt = 1,000 mega watt) of renewable power over the next five years.
Many of the companies have expressed an interest to set up a factory shop to create the necessary infrastructure in India, giving a boost to Modi's 'Make in India' programme.
Addressing the first Renewable Energy Global Investors Meet (RE-Invest), the prime minister said the focus should be on equipment manufacturing within India, which would also provide work opportunities for millions.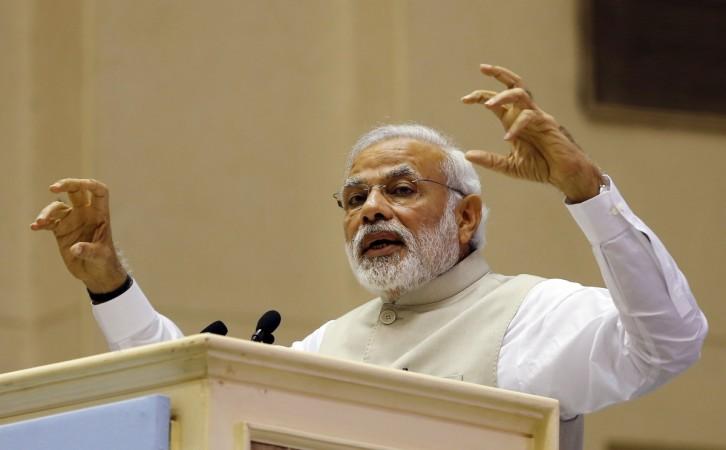 "Solar, wind and biomass sources of energy are the way forward and the government is working towards making solar power more viable," Modi said while inaugurating the three-day conference.
He called for the need to develop hybrid plants while focusing on maximum utilisation of available land.
At the conference it was said that 293 companies have evinced interest to participate in the programme, and to help achieve the ambitious power generation targets.

Wind energy generators Suzlon and Gamesa committed to 11 GW and 7.5 GW of power infrastructure manufacturing, installation and generation.
NTPC, the nation's top power generator, said it would commit to 10 GW of power produced through renewable resources over the next five years.
SunEdison plans to build 15 GW infrastructure, followed by ReNew Power with 11.5 GW capacity; Welspun Energy will generate 11 GW; Hindustan Powerprojects plans for a 10 GW capacity; with Reliance Power committing to 6 GW of electricity produced through renewable energy.
India's largest bank by assets – State Bank of India (SBI) has committed to bankrolling 15 giga watt over the next five years, said The Hindu.