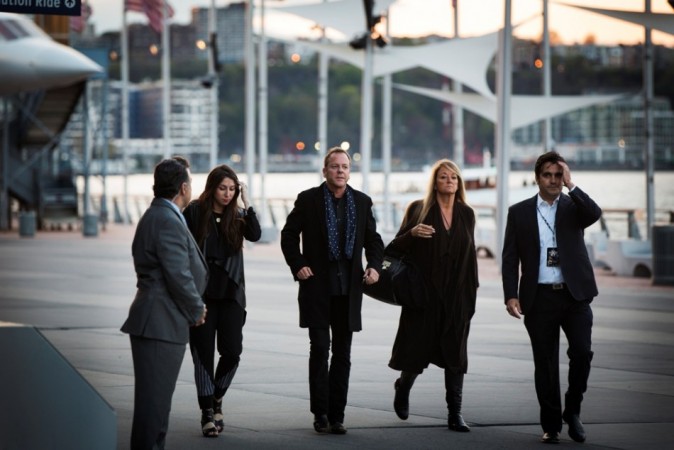 The countdown of the premiere show of the high-octane crime thriller "24: Live Another Day" has begun. The 12-episode event series will start with a special two-hour premiere show on Monday night on Fox.
The series set and shot in London reunites Emmy Award-winning team of executive producer Howard Gordon, star and executive producer Kiefer Sutherland, co-creator Robert Cochran, executive producers Evan Katz, Manny Coto, David Fury, Brian Grazer and director Jon Cassar after four years.
The crime thriller series will show the journey of former counter-terrorism agent Jack Bauer, played by Sutherland.
Bauer, who is now an exile, was a fugitive from justice four years ago. But in the latest series, he will risk his life to avoid yet another global disaster.
"He's angrier, He's working for himself now," Sutherland explained about his character in the series to LA Times. "His patience to deal with things in a legal fashion doesn't really exist.... Opening that up again made me quite nervous in the six months of prepping for the thing."
"After these four years he's in a darker place than ever before," executive producer Manny Coto said.
The series started on 6 November, 2001, and it went on to become one of the most successful event series. "24" was nominated for 73 Emmy Awards over the eight seasons. Sutherland, who plays the central character, was nominated seven times for the lead actor role.
In 2006, he won the award for Outstanding Lead Actor role for the drama series.
Where to watch
The two-hour premiere show of the crime thriller series will be telecast on Monday night on Fox starting from 8:00 pm ET/PT in the US, while the other episode will be aired on Monday at 9:00 pm ET/PT on Fox.
In the UK, the debut episode will telecast on Sky1 at 1 am on Tuesday (6 May).
Watch the trailer here:
[ED:VS]