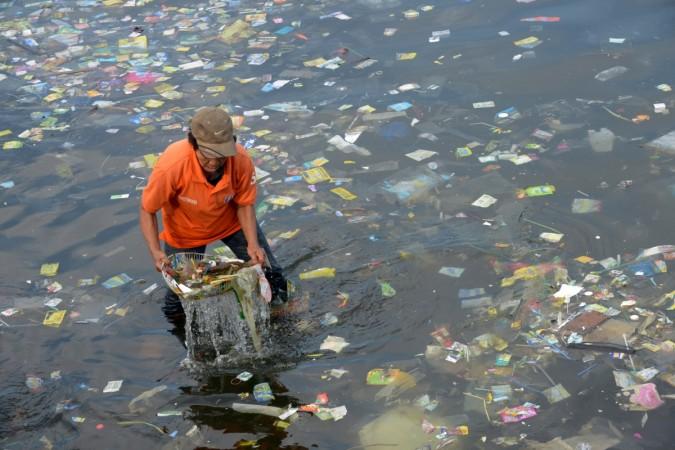 At least 22,000 tonnes of plastic waste is created every month in India from plastic cutlery that comes along with meal trays ordered online, finds industry estimates.
To combat such huge plastic waste production, two of the biggest app-based food delivery start-ups -- Swiggy and Zomato -- have decided to bring an alternative solution in their business.
Swiggy Packaging Assist program, which was initiated recently as a marketplace for restaurant partners launched initially in Mumbai, Pune and Bengaluru, aims to provide access to a variety of solutions largely made of aluminium and paper that suit menu needs at various price points.
"The company plans to introduce eco-friendly meal trays and other items made of materials such as cornstarch and bagasse," said Srivats TS, VP marketing at Swiggy.
On the other hand, Zomato is asking its customers to choose the "no cutlery" option if they don't really need it.
"An unintended consequence of our business is that as more people order more food, the industry will consume more plastic packaging material. Zomato alone processes 16.5 million orders a month. All the food delivery aggregators put together process around 35-40 million orders a month," wrote Deepinder Goyal, founder of Zomato, in a blog post.
"These many orders add up to 22,000 metric tonnes of plastic waste that's created every month in India. And whether we intend it or not, quite a lot of it ends up in the ocean. On our app, we offer consumers an opportunity to opt out of cutlery when they order, thereby reducing plastic use," Goyal's blog post added.
Another food delivery platform launched by Uber – Uber Eats – uses paper bags for food delivery. Customers get an option on their app in the feedback section on cutlery.
"Initially I liked the forks and spoons that came along and kept them, but gradually I began to wonder where all that waste would go. We don't ask for plastic cutlery anymore," said Arti Mallik, an IT employee.
Apart from these home delivery food trades, local food businesses are also trying to do their bit. People who carry their own utensils for food parcels get discounts at some hotel chains in Tamil Nadu.