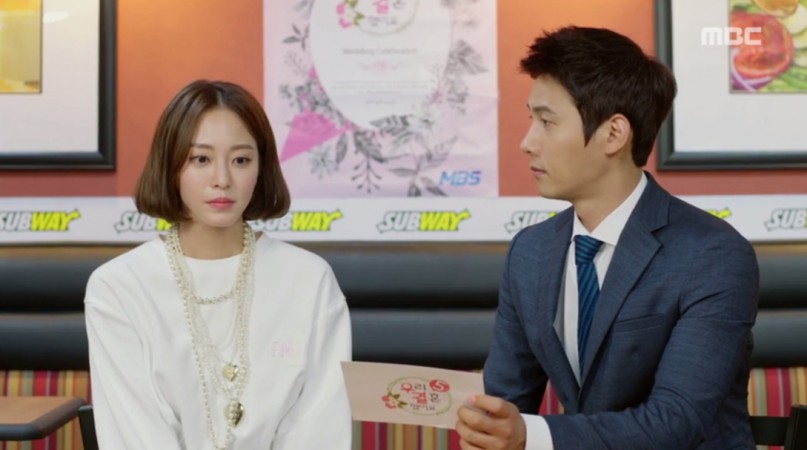 20th Century Boy And Girl, the MBC romantic comedy drama, may not really follow the current trend of a love triangle between two male leads and the female lead.
The Korean mini-series could surprise the viewers by featuring an unexpected plot twist for actress Sa Jin Jin, former idol Antony and his step brother Gong Ji Won, who is an investment banker.
After watching the shocking cliffhanger of episode 16 that teased a rivalry between Anthony and Gong Ji Won, the viewers are desperate to know what lies ahead for the two brothers. If a fan theory is to be believed, Gong Ji Won will sacrifice his love for Anthony.
Hospital Ship episodes 39, 40 (finale) recap: An unexpected breakup and emotional reunion
Check out the interesting fan theory below:
Both Gong Ji Won and Anthony got a good story line backing up their care for her... Ji Won would best stay as someone who love her from far, while Jin Jin starts seeing Anthony as a man, which will step up their relationship. Unless... if Ji Won makes an unexpected move to grab Jin Jin's heart before it's too late... Hopefully it's the later cause Anthony slowly rising up as an unexpected lead candidate.
The preview for episodes 17 and 18 of 20th Century Boy And Girl also hints at a change in the relationship for Sa Jin Jin and Gong Ji Won. When Sa Jin Jin asks Gong Ji won the reason for not visiting her in the hospital, he comes up with lots of excuses.
Watch the trailer below:
To find out what lies ahead for the onscreen couple and their loved ones, watch 20th Century Boy And Girl episodes 17 and 18 next Monday at 10 pm KST. In the meantime, you can catch up with the first 16 episodes online here.
Meanwhile, the production team requested all the viewers to show their love and support to the cast members. "We hope that the viewers will be able to feel the actors' bright and positive energy, along with the warm script and the effort that staff is making in order to make this work come alive," Soompi quoted the representative.