Jeep, the quintessential American automaker, has an extensive range of utility vehicles from Renegade to Wrangler. However, you will not find a single pick-up truck model.
Considering USA being a hotbed for pick-up trucks, the absence of a Jeep pick-up model that too for over 25 years is quite bewildering. Whatever the reason may be, Jeep has finally got back to pick-up business and it's called quite aptly the 2020 Gladiator.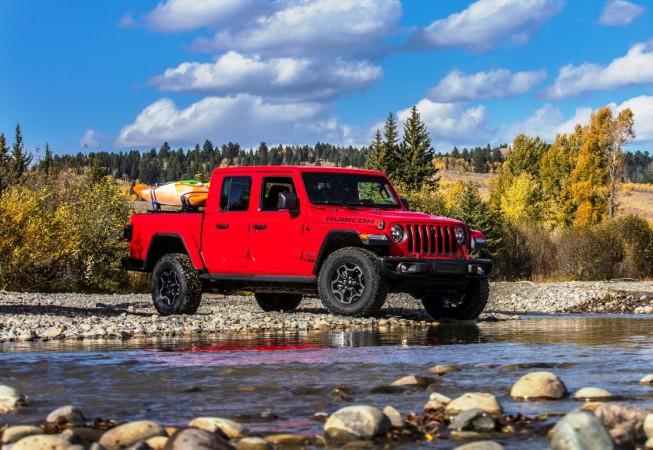 You may be wondering why the name is quite apt? The Gladiator is not a new name in Jeep's product portfolio. The Ohio-based automaker sold a pick-up model with the same name back in 1960s to 80s and the new 2020 Gladiator is the spiritual successor of the erstwhile model.
As you can see in the pictures, the Gladiator is based on the new generation Wrangler. However, it is not a Wrangler with a pickup bed. The signature Jeep bits like very slab sides, round head lights, seven-slot grille, exposed door hinges and others added to Gladiator while it packs aluminium body panels to decrease weight. In line with Jeep DNA, the Gladiator also gets removable roof, folding windshield and obviously you can take the doors off.
Jeep Gladiator is 787mm longer than the Wrangler Unlimited and it comes with 1,524mm load bay in Crew Cab configuration. Jeep claims the Gladiator can carry loads of up to 725kg and that it has a 4,370kg towing capacity which is best-in-class.
The pick-up rides on Dana 44 axles and features a suspension setup that can electronically disconnect sway bars for increased wheel travel. The Gladiator also boasts Tru-lock electric front and rear axle lockers, 17-inch off-road tires and massive 282mm of ground clearance.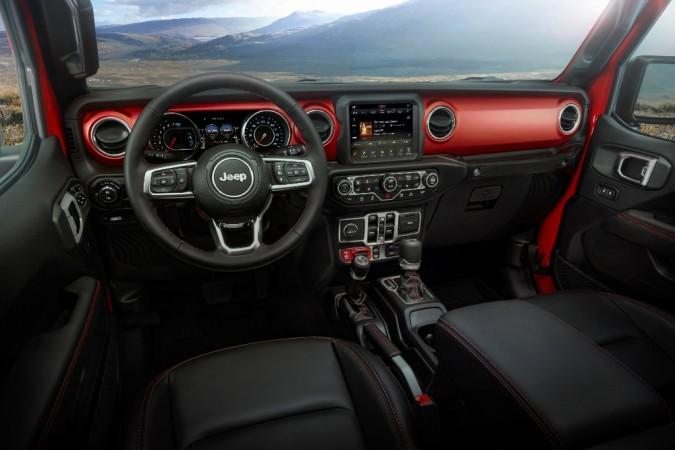 Inside the cabin, the Wrangler effect is evident as both share the dash board. The Gladiator comes with premium features like 7.0-inch LED information display and an 8.4-inch infotainment touchscreen with smartphone connectivity and others.
Jeep Gladiator is powered by a 3.6-litre Pentastar petrol V6 that produces 285hp and 353Nm of torque mated to an eight-speed automatic or six-speed manual transmission. A 3.0-litre EcoDiesel V6 mated with eight-speed automatic transmission will be added in 2020.