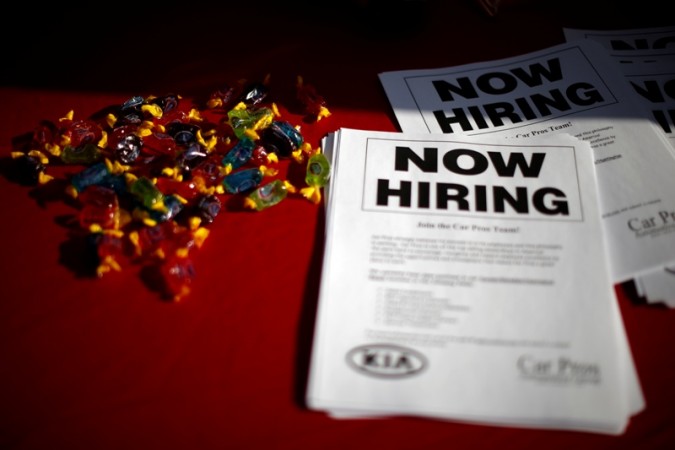 Leading business schools in India have concluded the final placements for their graduating students and the colleges have witnessed a surge in the recruiter sentiment. Overseas placements have shot up with higher salary offers to suggest that hiring activity has gathered steam and will also rise in the coming months.
Avendus Capital offered the highest domestic annual package of Rs 35 lakh at Management Development Institute (MDI) that is up about 22 percent from Colgate-Palmolive's offer of Rs 28.74 lakh last year. There are 15 international offers with the highest salary of Rs 55 lakh, Economic Times reported.
"Our batch was placed in record time," said Kanwal Kapil, placements chairperson of MDI Gurgaon.
"Companies were far more bullish on hiring - it took 119 firms to absorb the entire batch, compared with 143 companies last time around. Several recruiters had to go back empty-handed," he added.
At the Indian Institute of Foreign Trade (IIFT), international job offers jumped over 55 percent compared to last year. Four students were offered the highest international package of Rs 96 lakh.
According to Economic Times, TGI, AluZinc, ADM and Phoenix Commodities recruited for trade roles in Africa, Latin America and Southeast Asia; Thailand-based CP Group hired for its Future Leaders Programme and Godrej, British Telecom, DBS, Hero MotoCorp, Mother Dairy, Shapoorji Pallonji, TetraPak and TVS Motors recruited for international business streams.
Besides, a bright outlook of the placements in B-schools, reports suggest that even leading engineering colleges have witnessed a better placement season this year.
The overall hiring sentiment in the country for the first quarter of 2018 (January – March) is predicted to rise from the last quarter showed a private survey.
A Manpower survey, which included more than 4,905 employers across various industries, found that 24 percent of the employers are projecting an increase in the staffing levels in 2018. The net employment outlook for the employers in the services sector is projected to rise 27 percent.
Further, according to a skill assessment company Mettl, a large number of companies in India will also have an increased budget in 2018 compared to last year.
"Campus hiring has picked up after three years and we believe that hiring will be positive this year compared to last year," Rituparna Chakraborty, President of Indian Staffing Federation, told IBTimes India.