Maruti Suzuki, India's largest carmaker by volume, launched its latest hatchback — the third-generation Swift — at the Auto Expo 2018. Launched in both diesel and petrol version, the 2018 Swift has already logged over 60,000 bookings and deliveries are underway in full swing.
Meanwhile, Maruti Suzuki is not resting on its laurels and is reportedly working on bringing hybrid and Range Extender versions of the small car to India.
Maruti Suzuki planning to bring the hybrid version of the Swift to bridge the gap before full electric vehicle adoption. Maruti Suzuki's parent firm, Suzuki Motor Corporation currently sells the hybrid version of the Swift in 1.2-liter and 1.0-liter petrol versions in Europe.
The Swift hybrid combines a Motor Generator Unit (MGU) and Auto Gear Shift (AGS) and claims an impressive combined fuel efficiency of 32kmpl.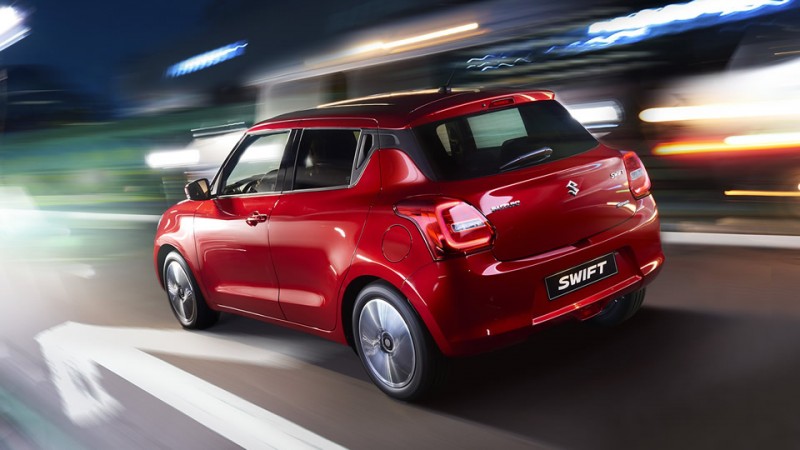 "We are quite sure that going forward, the electrification of cars in India will reach some percentage of the overall market. We are with the government as far as this is concerned. We also believe hybridization is also important. So we will see as technology progresses we will see these technologies in India," MoneyControl quoted C V Raman, executive director (engineering), Maruti Suzuki India, as saying.
Maruti Suzuki currently offers hybrid powertrains with the 1.3-liter multi-jet diesel engine in on the Ertiga, Ciaz and S-Cross. This is the same mill that powers the new Swift, and hence bringing Swift hybrid to India with the 1.3-liter engine won't be a herculean task for Maruti Suzuki.
In addition, Maruti Suzuki will also look into the possibility of bringing the Range Extender version of the Swift. For the uninitiated, the Range Extender version of the Swift was revealed at Tokyo Motor Show 2011.
Powered by a 658cc three-cylinder petrol engine coupled with a permanent-magnet synchronous motor, the Swift Range Extender version claimed to return an impressive 48.2kmpl mileage.
The vehicle has a pure electric driving range of around 25.5km. The Swift Range Extender is capable of running on three modes — series hybrid, parallel hybrid, and all-electric.