When American car maker introduced sixth generation of the Mustang in 2013, the diehard fans of muscle cars criticised its face for being too soft and too reminiscent of the Fusion sedan. The aggressive front end is a signature design aspect of muscle cars and the new Mustang was short of that menacing looks.
Also read: Ford Mustang launched at Rs 65 lakh in India
Nearly after four years, Ford has released images and details of the new 2018 Mustang that comes with sleeker front end in addition to some features. Here are the new additions in the iconic pony car of the blue oval car maker.
Design
The new Mustang is now more athletic, with a lower and redesigned hood. The leading edge of the hood has been lowered by about 20 millimeters. The grille has been compressed vertically that deliver a leaner look along with a new position for hood vents. The entire Mustang line will boast of all-LED lights. The rear of the car gets revised LED tail lamps tweaked bumper and optional performance spoiler. Dual-tip exhaust is standard for EcoBoost engine powered Mustang, while V8-powered Mustang GT gets a standard quad-tip exhaust. The new Mustang is also available with a dozen alloy wheel designs and fresh exterior colour choices including all-new signature Orange Fury.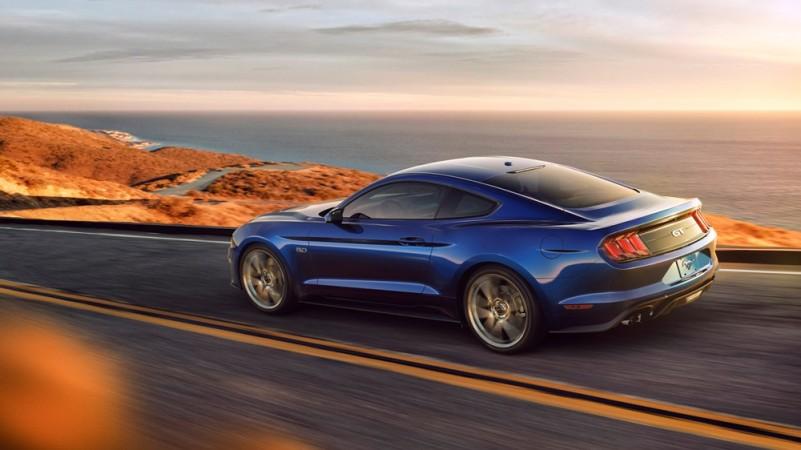 Interior and features
On the inside, the new version gets an optional 12-inch LCD unit that offers fully configurable three separate views. Ford also confirms even the Mustang's exhaust note can be personalized via an optional active-valve exhaust system. MagneRide damper technology is a new option with the Mustang Performance Package to optimise ride and handling in all situations. Ford promises a smoother, more compliant ride that can also hold its own in the bends with the MagneRide which was limited to range topping Shelby GT350 till now.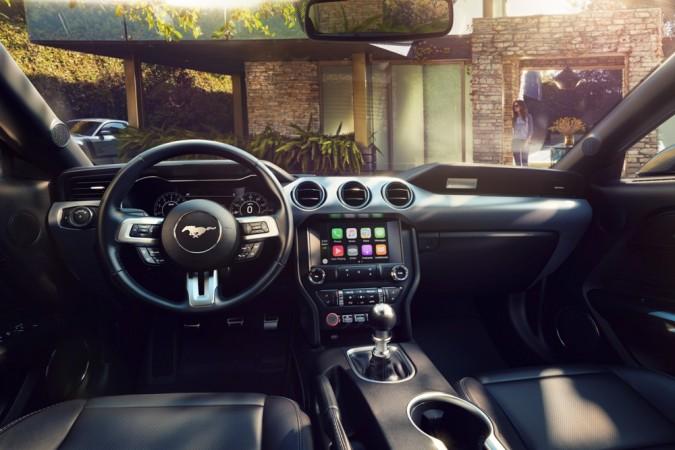 Powertrain
The naturally aspirated 3.7-litre V6 engine has been dropped in new version. This means the muscle car is down to two engine options- 2.3-litre EcoBoost four-cylinder unit and the flagship 5.0-litre V8 engine. The V8 unit is now more powerful and revs higher than any Mustang GT before. This power increase has been achieved with the new dual-fuel, high-pressure direct injection and low-pressure port fuel injection, according to Ford.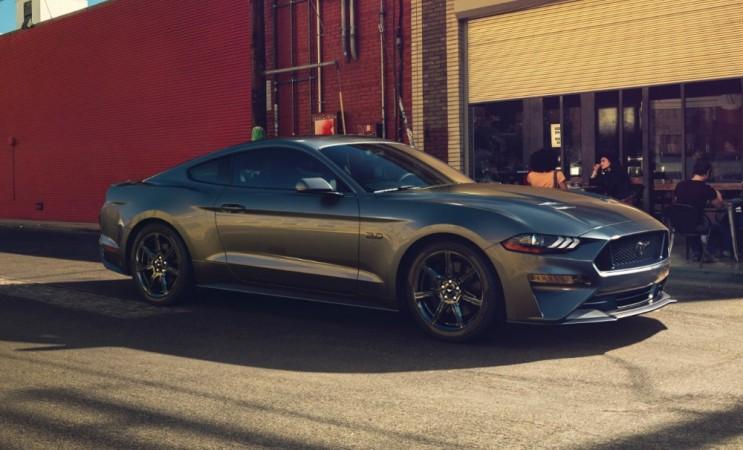 Transmission
A new 10-speed automatic transmission, available with both EcoBoost and V8 engines and it is the best automatic Mustang has ever offered. Compared to the previous six-speed, the new 10-speed transmission has quicker shift times, better low-speed tip-in response and reduced friction losses. The six-speed manual transmission now gets a twin-disc clutch and a new dual-mass flywheel on the V8 model.