Team Cameroon chef de mission Victor Agbor Nso has confirmed that eight athletes from the African nation have gone missing from the 2018 Common Wealth Games Village in Gold Coast, Australia.
When they arrived in Australia, they had a team of 40 members. Out of the eight athletes -- three weightlifters and five boxers -- who went missing, six are men and two women.
"The Cameroon Commonwealth team is sad to announce that eight ... athletes they took to the 21st Commonwealth Games in [the] Gold Coast ... are missing from their respective rooms in the Games village," Nso was quoted as saying by ABC News.
"These athletes left in three waves — first in the night of April 8 three athletes departed from the village. Then on [April 9] two others were declared missing and last night three others left their rooms."
"These athletes, three weightlifters and five boxers, were part of the team that had a training camp in Warwick before getting to [the] Gold Coast."
"In the meantime, the other two weightlifters of the delegation, along with the basketball players and officials, have already left Australia and are presently airborne for Cameroon," he added.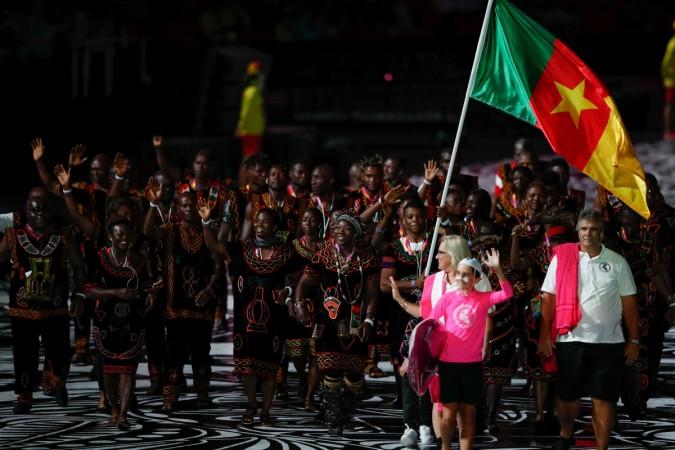 The Australian Federal Police (AFP) have already launched an investigation to find out the missing athletes. Queensland Commonwealth Games minister Kate Jones expressed her disappointment as these athletes were forced to miss their events.
"They are keeping a watching brief on these athletes. When an athlete comes to Australia to compete in a competition we expect them to front-up on the field and compete, so we are disappointed about that," Jones explained.
The Commonwealth Games Federation chief executive David Grevemberg stressed the eight athletes have not broken the law and it is for Team Cameroon to look into the matter. However, he stressed the safety of these missing athletes is "being taken very, very seriously".
"These athletes are guests here in Australia. They are still within their visas, they have the right to travel freely," Grevemberg said.
"It's obviously disappointing that I think some of the athletes that have come didn't compete as they were scheduled to compete.
"The safety and welfare of those athletes from the Team Cameroon perspective is being taken very, very seriously, but we are obviously monitoring that situation with Team Cameroon."