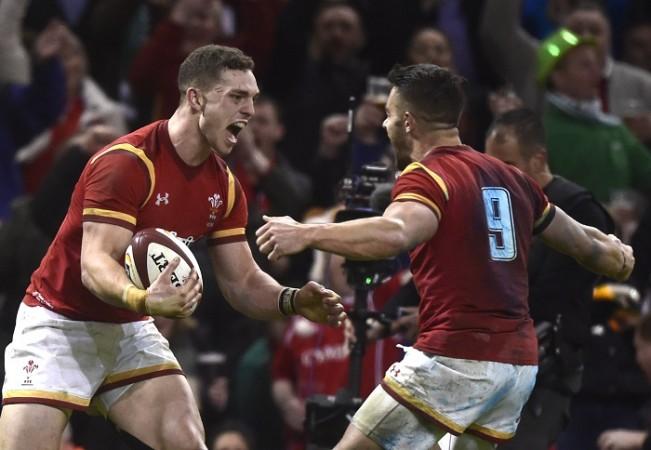 George North answered his critics in some style, as Wales bounced back from a scathing defeat to Scotland to pretty much end Ireland's hopes of clinching the Six Nations 2017 title.
Six Nations round four schedule
Needing to show some fight and resolve, Wales showed they have all that and much more as North, who scored two tries, starred in a convincing 22-9 win over Ireland in Cardiff.
Ireland, with the defeat, are virtually out of contention for the Six Nations Championship, even if Scotland end up beating England at Twickenham on Saturday. They have a slight mathematical chance, but it looks like the Ireland vs England clash in Dublin next weekend will now not be a title-decider, at least not between the two teams. England will defend their crown if they beat Scotland on Saturday.
"We are no longer in the hunt for the championship, but there is still a lot for us to play for in what has been, as we expected at the start, a very competitive Six Nations," Ireland coach Joe Schmidt said. "We will be going all out to finish with a win.
"You can wallow in your own self-pity or you can try to build on this. With what we've got coming up next week, it's a huge opportunity for us."
Wales are also not in real contention for the Six Nations title, but after going down to Scotland and suffering a lot of criticism as a result, Rob Howley's side had to answer a few tough questions. And they did, with North, who was criticised for his lack of defensive work a fortnight ago, showing why he is one of the most feared wingers in the game.
"The players and coaches were hugely disappointed with our second half performance in Scotland so we felt that they needed some energy and to get the ball through their hands," Howley said.
"Whatever happens in your last game, you need to improve for the next. We felt that was an element that could help us. We are a very proud bunch. We were hurting and we deserved that this evening.
"There was a lot of quality from both teams. From our perspective we dug deep and I'm just delighted for the players."
Watch the highlights of the match HERE