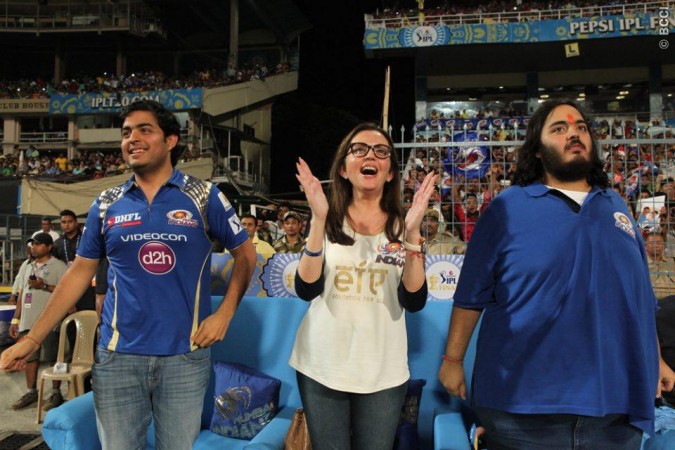 IPL franchises will be keen to sign some of the big names of world cricket during the 2016 IPL Player Auction on Saturday in Bengaluru, but they will also have their eyes on young players, who can be bought at a bargain, while contributing to the team as well. One of the players who will have a slight edge over other young guns from India will be India U-19 opener Rishabh Pant.
Pant, who is destructive batsman, has made his case even stronger scoring the fastest fifty in U-19 cricket, with his 18-balls half-century for India against Nepal in the ongoing 2016 U-19 World Cup in Bangladesh on Monday.
Such an innings must have caught the eyes of all the participating teams in the ninth edition of the IPL, which is set to kickstart on 9 April. The left-hander's 24-ball 78, which included nine fours and five sixes, is just the kind of innings that IPL franchises love to see.
Each and every cricketer dreams of playing in the IPL, which gives them a chance to rub shoulders with some of the big names of world cricket. Pant is no different, and the youngster is keen to make an impact in the IPL this season, provided he is bought by someone at the IPL 2016 Player Auction.
"It [IPL auction] is always on the mind, but it wasn't during the match. I don't know anyone there [in the IPL], koi bhi franchise mile, chalega, [I am okay to be picked up any franchise]" The Indian Express quoted Pant as saying.
However, Pant is not the only member of the Indian colts to have put his name up for the auction. Seven other players, who are presently playing for India in Bangladesh, also have a strong desire to play in the IPL and are in the auction pool.
What makes Pant favourite among the eight U-19 players is his ability to bat without any fear. He can go hammer and tongs and score runs at a brisk rate, which happens to be his forte.
Pant will be representing India in the quarterfinals of the U-19 World Cup when the IPL Player Auction takes place on Saturday. The left-hander should not think about the auction too much and just concentrate on performing in the final eight and help India reach the semifinals of the competition.
If he performs consistently at such a level, he can also dream about wearing the India cap in the near future, which will in turn help him bag mega IPL deals.