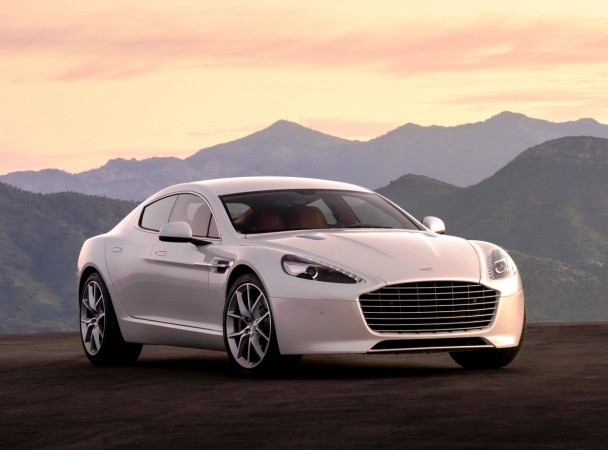 British luxury car maker Aston Martin launched the 2016 Rapide in India on April 14 for Rs. 3.29 crore (ex-showroom, Thane). The four-door sedan has been brought out in association with Performance Cars, a division of Infinity Cars Pvt. Ltd., which runs the dealership of Aston Martin in Mumbai.
The new Aston Martin update features larger grille and head lamps, and day-time running lamps in a new design. It also features AMI III infotainment system, which pops out from the centre console and consists of a 6.5-inch screen. The system is also compatible with Apple i-Phones. Under the hood, the car features 6.0-litre AM29 V12 engine that churns out 510bhp. The power propels the Rapide from 0-100 kmph in just 4.6 seconds before reaching the top speed of 306 kmph.
"The new Rapide will be offered in India at a special price starting Rs. 3.29 crore. This makes it very attractive for a buyer who is looking for a super powerful, hand crafted, V-12 four door luxury sports car. The Rapide is tailor made for the Indian market at this price point. It suits the needs of the Indian consumer and is a proven product for the Indian roads," said Lalit Choudary, the Managing Director of Infinity Cars, in a statement.
The previous model of Rapide was one of the most selling products of Aston Martin in India. The model was the highest selling four-door luxury sports car in the country accounting for over 50 percent of the Aston Martin cars sold in India.