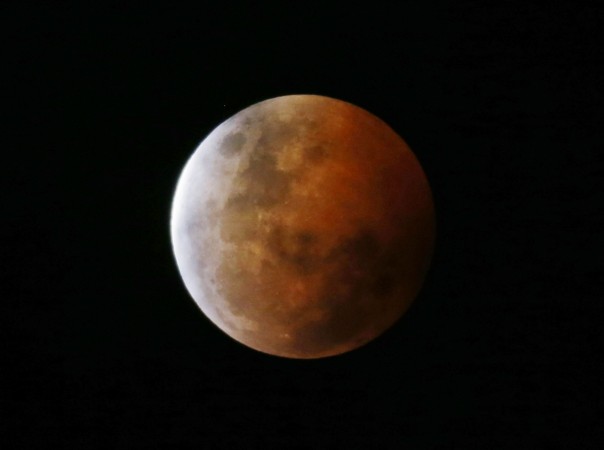 One would be able to view the entire duration of the first total lunar eclipse of the year on Saturday from the eastern-most part of Arunachal Pradesh, according to senior astrophysicist Dr Debiprosad Duari.
Watch the 2015 Total Lunar Eclipse As it Happens
"Tezu & Roing in Arunachal Pradesh will witness the total lunar eclipse lasting for four minutes 43 seconds just after the moonrise. Places where the moon will be rising during the eclipse will be Dibrugarh, Imphal, Kohima and Port Blair," Dr Duari said, adding that rest of India, including Kolkata, would be able to view parts of the partial eclipse starting from moonrise.
"The lunar eclipse will start at around 3.45 PM. The eclipse will be total at 5.27 PM and will remain so until 5.32 PM. Thereafter, the partial eclipse will last up to 7.14 PM," he said, reports The Financial Express.
"For Kolkata, the moonrise will be around 5.50 PM and at that time the totality will end but a partial eclipse will be visible. The partial eclipse will end around 7.15 PM," Dr Duari said.
"Skygazers in the western part of North America will have the best view. For the other parts of America, the moon sets while the eclipse is still in progress. The eclipse will be seen in its entirety from Hawaii, Japan, New Zealand, Australia, Indonesia and eastern parts of Asia," he said.
Talking about the uniqueness of the event, Dr Duari said, "The duration of the totality will be very short compared to other total lunar eclipses."
"This time, rather than passing deep into the Earth's shadow, the moon will be passing through the shadow's edge."
"The period of totality, when the moon is fully enclosed in the Earth's umbral shadow, will last just four and half minutes or so. This makes it the shortest total lunar eclipse of the 21st century," he said.