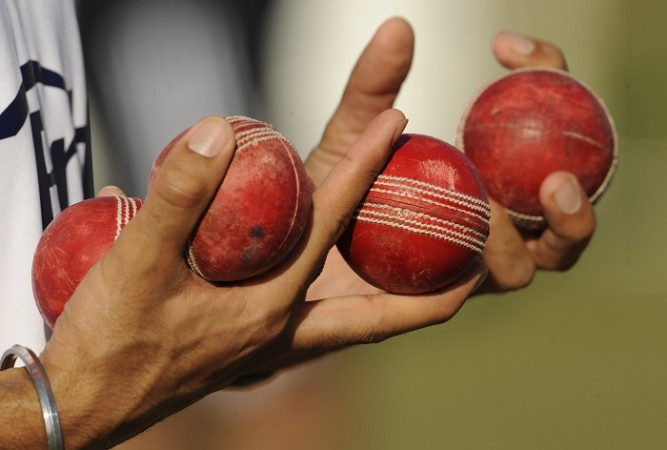 Though, United Arab Emirates may not hold some of the biggest records in international cricket, they soon might hold a Guinness World Record for the 'Largest Cricket Bat', which was unveiled at the ICC Cricket Academy in Dubai.
The sponsors for the UAE cricket team, OSN network, ahead of the prestigious cricket World Cup in Australia and New Zealand, unveiled the bat which is 32 metres long and four metres wide and weighs an astonishing 950 kg.
Though, officially, they have not made any bid to enter into the record books, it will be a formality, as this could possibly be the first such huge bat to enter the record books, reported The National.
This is one great way to grab the attention of the cricket fans of UAE.
During the launch, Hamad Malik, Chief Marketing Officer of OSN said: "What we wanted to do was just before World Cup starts and just before the UAE national team goes for the World Cup to Australia and New Zealand, we wanted to do an activity where we could engage UAE cricket fans and give them an opportunity to come here and say something to the UAE team. So that is what this activity is about.''
UAE may not be a powerful cricket nation, but the passion amongst the fans in the region is quite big. They love their cricket.
"The objective of this is to demonstrate our passion for cricket and wish the UAE good luck in the upcoming ICC World Cup tournament," added Malik according to Emirates 24/7.
Cricket fans will even be allowed to write personal messages on the massive cricket bat showing their support to the national side before the team leaves for the competition later this week.
The World Cup commences from 14th February down under.
UAE's assistant coach at the World Cup, Paul Franks considers it to be a fantastic idea.
"I've never seen a bat that big in my life. I think it's a fantastic idea... very novel, very different," he said. "It will be nice for the people who come down to the (ICC) Global Academy to be able to sign it and almost leave a little mark and wish for the team. It's very nice... something the guys will appreciate."
It will take a herculean task for UAE to progress into the knockout stages with teams such as South Africa, Pakistan, West Indies and India in their pool, while they will compete and look to defeat the other two teams in the pool, Ireland and Zimbabwe.