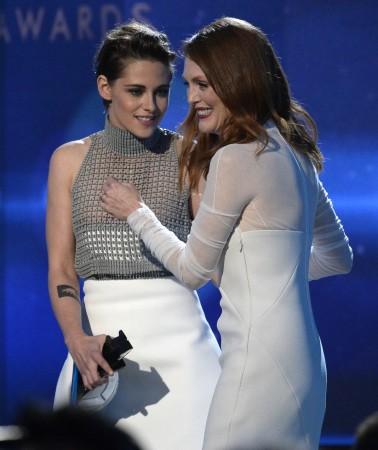 The year 2014 also saw a number of celebrities flashing more skin than they intended. While nip-slips dominated the year, Duchess of Cambridge Kate Middleton caught international headlines when she accidentally flashed her bare bottom during a visit to Australia.
Kate Middleton – The Duchess of Cambridge is no stranger to wardrobe malfunctions. And in May the world got to see proof of yet another flesh-flashing incident when German media outlet published photographs of her bare butt. Middleton's bare bottom was revealed during her Australian tour in April when a gust of wind blew her flimsy skirt.
Lady Gaga – In July, Lady Gaga posted a picture of herself aboard a plane heading out to meet her photographer friend Jeff Koons in Montana. But at the time, little did she realise that she was giving her fans a glimpse of her bra-less breast. But Gaga soon realised the blunder and removed the picture from Instagram.
Jennifer Lawrence – "The Hunger Games" actress Jennifer Lawrence suffered a nip-slip in November while leaving the "The Hunger Games: Mockingjay Part -1" premier party in London. The actress was wearing a cleavage-baring white halter dress for the occasion.
Kristen Stewart - "Twilight" actress Kristen Stewart had an embarrassing moment at the 2014 Hollywood Film Awards in November when she suffered a nip slip. The incident took place when the actress, who was attired in a white strapless frock with a chain mesh turtleneck crop top, went on stage to present an award to Julianne Moore.
Nicki Minaj – In 2014, Minaj had more than one incident when she exposed more than she intended. She accidentally exposed her nipples during a recent appearance on "Watch What Happens Live" earlier this month, and in August, fans saw her black dress getting unzipped at the MTV Video Music Awards.
Speaking about her reaction at the VMAs when she realised her dress would not zip up, Minaj told Andy Cohen: "I was very panicked. I contemplated not going out at all but then I would let Jessie and Arie down, and I didn't want to do that on their moment. I just felt like I wanted to crawl under a freaking rock. When you're in a situation like that you think everyone can see the panic on your face, but people said I was smiling."