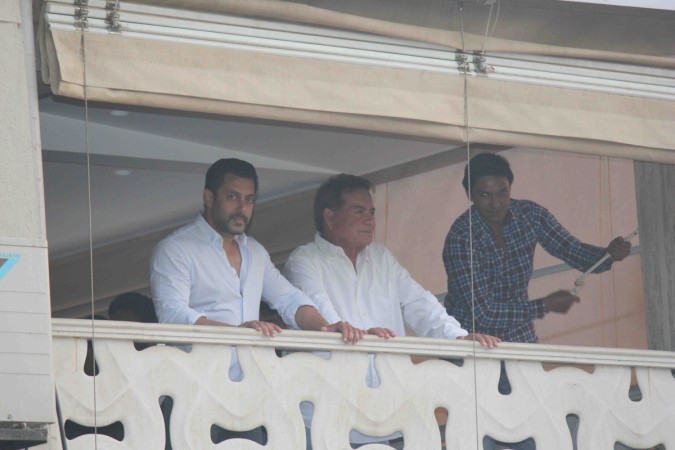 Salman Khan has been maintaining his silence after the Mumbai Sessions Court pronounced him guilty in the 2002 hit-and-run case and sentenced him to five years in jail.
While scores of people find the judgement fair, fans and well-wishers of Salman from the film fraternity have been praying, and extending their thoughts and support to the actor and his family. Some even claimed that the verdict was unfair.
Amidst the legal and emotional turmoil, Salman chose to remain mum on the issue.
However, the superstar and his family heaved a sigh of relief after the Bombay High Court suspended the sentence of Salman and granted him bail on Friday, 8 May, after the actor's lawyer appealed to the High Court for suspension of the five-year jail sentence.
After the news of his bail surfaced, Salman decided to break his silence; he took to his Twitter handle to express his gratitude to millions of fans worldwide who supported him.
All those who prayed for and supported me thank u meherbani shukriya .

— Salman Khan (@BeingSalmanKhan) May 8, 2015
On 6 May, Salman was held guilty of killing one and injuring four others under his SUV on the night of 28 September, 2002. The verdict was announced after 13 long years of trial and hearing sessions.
The news came as a shock to millions of fans worldwide and shattered the entire Khan family. It was also reported that after the court pronounced its judgement, the actor looked dejected but did not break down. The actor was, however, granted two-day interim bail by the Bombay High Court.