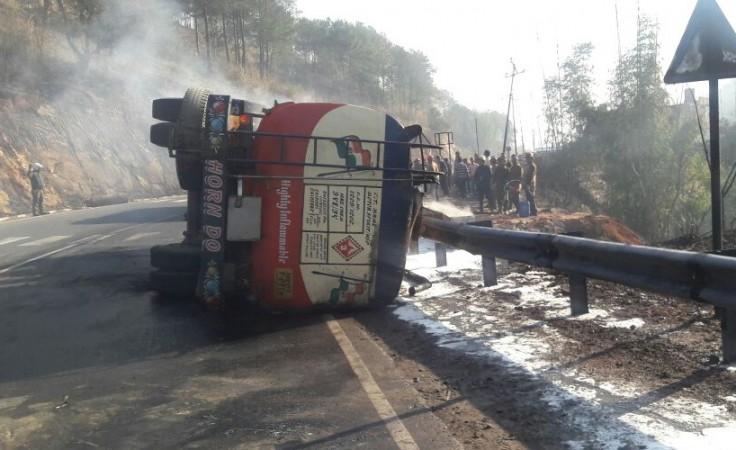 A fuel tanker overturned near the Moolchand underpass in Delhi on Tuesday morning, which led to about 20,000 litres of petrol spilling on the road. The incident also injured two people and led to a huge traffic jam on the road.
The police have cordoned off the area, according to ANI, and cleaning the spillage. Fire personnel are also said to be on standby. Meanwhile, the tanker has been removed with the help of a crane.
More details awaited.