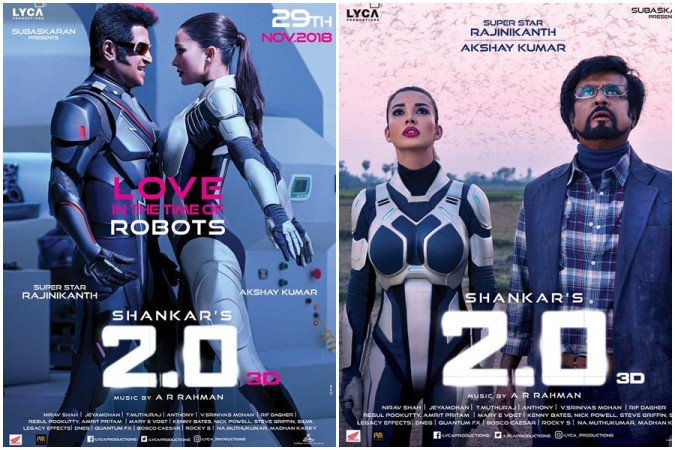 The countdown for the release of 2 Point 0 (2.0) has begun with only nine days left for the release of the Rajinikanth and Akshay Kumar-starrer movie. The distributors are busy booking the theatres and the final screen count will be known in the next few days.
There are some interesting stories emerging about 2.0 every minute and the latest is about the run-time. 2.0 was censored recently by the regional censor board and given U/A certificate. The board members were happy with the content and did not ask for the removal of any scenes. However, they advised the makers to mute a few dialogues in order to get the aforementioned certificate.
Sources say that it was a rough copy which was submitted to the board and there was no clarity about its run-time. Now, we have got information that two hours, 26 minutes and 52 seconds is the run-time of the multilingual movie. It is said to be the shortest-ever movie in Shankar's career.
It has to be noted that Endhiran (Enthiran), the first instalment in the Robot franchise, had a run-time of 185 minutes.
As per the makers, 2.0 is a 3D movie made with a sound which they call it "4D." They hired some of the best technicians from across the world to ensure that the movie matches up with world standards.
Meanwhile, the promotions of 2.0 are being carried out in large scale by the makers. From print to TV, YouTube interviews to social media ads, the Rajinikanth-starrer is announcing its arrival across the mediums.
Lyca Productions' film has Amy Jackson playing the female lead while Akshay Kumar's character has multiple shades.