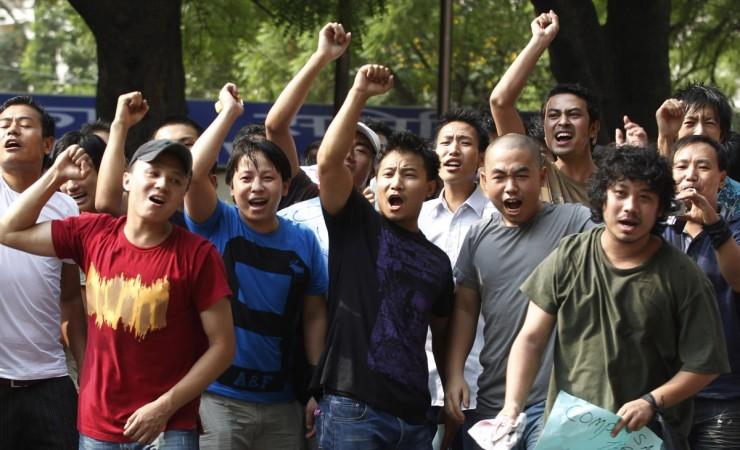 A 30-year-old rape and murder accused and his friend who helped him abduct the five-year-old victim were lynched by a mob comprising over 1,000 people in Tezu town of Arunachal Pradesh on Monday.
This incident bears resemblance to a similar case that took place in Nagaland's Dimapur town in March 2015.
Mob overpowered cops, dragged out accused
The mob even tried to set the prime accused, Sanjay Sobor, and his 25-year-old accomplice, Jagdish Lohar, on fire. "The incident took place at 12:05 pm. A mob of nearly 1,000 people attacked the police lockup and took away the two accused. Some policemen have also sustained injuries in the attack," Hindustan Times quoted Apur Bitin, DIG (Eastern Range) of Arunachal Pradesh Police, as saying.
Sobor and Lohar had allegedly kidnapped a five-year-old girl on February 12, following which the former raped and murdered her with a machete belonging to Lohar. The minor's naked body and severed head were found five days later from a tea garden.
Both the accused were nabbed by the police on Sunday and produced before the court.
However, it seems that the court's decision to keep the duo in police custody did not go down well with the public. On Monday, they barged into the police station, where the accused had been kept and dragged them out. The police could do nothing as the mob had overpowered them as well.
The mob thrashed the perpetrators to death and left before the police could arrest any of them. Though a case of murder has been registered, no arrest has been made till now.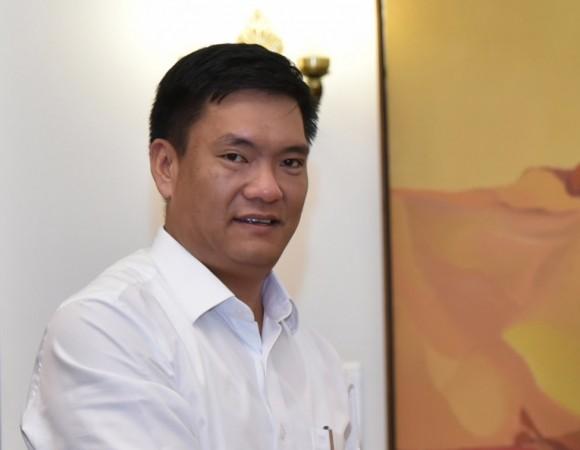 Arunachal Pradesh Chief Minister Pema Khandu has condemned the lynching and called the crime "barbaric and inhuman".
"Our laid down rules and regulations do not allow us to take the law into our hands," said Khandu while adding that the thrashing of the accused men was an "unfortunate" incident. He has also ordered a police inquiry into lynching incident.
In 2015, a mob broke into a Nagaland's Dimapur town jail, dragged a rape accused out and lynched him. The accused, Syed Farid Khan was arrested and sent to the Dimapur central jail for raping a Naga girl.
The mob stripped Khan naked and thrashed him. They had planned to hang him in public at the Dimapur's Clock Tower, but he succumbed to his injuries mid-way.
In another incident, an irate mob in Uttar Pradesh's Aligarh thrashed a man to death for raping and murdering a 6-year old girl.