Former India captain Sourav Ganguly hopes India play Kuldeep Yadav in the upcoming five-Test series against England, starting August 1 in Edgbaston.
The batting great's comments came after Kuldeep began the long tour in the Old Blighty by running through England's middle order in India's eight-wicket win in the first of a three-match T20I series on Tuesday, July 3 in Manchester.
Kuldeep became the only left-arm wrist-spinner to grab a fifer in T20Is when he single-handedly demolished the in-form English batting unit.
The 23-year-old showcased his class by bowling with wonderful control as Eoin Morgan & Co. failed to pick up his variations in the eye-catching four-over spell.
Kuldeep was not afraid to flight the ball and also used the faster ball, which is a relatively newer addition to his armoury, to leave the English batsmen bamboozled.
"He [Kuldeep] is a wicket-taker for India. He is India's [biggest] strength in this series — in T20 cricket, in one-day cricket and hopefully India will play him in the Tests as well," Ganguly said during post-match analysis on Sony Six.
While speaking about the young spinner's ability to use the faster balls to his advantage, the former captain added: "He is learning how to bowl in T20 cricket. He plays a lot of T20s, so he knows about not giving away boundaries in good overs. He is willing to let the batsman take a single and go to the other end."
Kuldeep has already played two Tests for India and Kohli will be tempted to use his wrecker-in-chief in the longest format of the game in English conditions. However, the captain will have a problem of plenty as Test specialist R Ashwin and Ravindra Jadeja are fit and ready for the Test series.
Kuldeep a massive cause for concern: Swann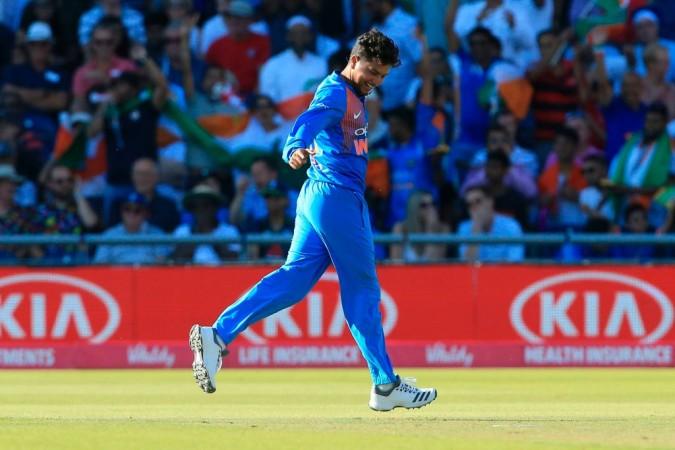 Meanwhile, Graeme Swann, one of England's most celebrated off-spinner, also heaped praise on Kuldeep, saying the Kolkata Knight Riders star will be a huge cause for concern for the hosts in the remainder of the long tour.
Kuldeep has already picked up 12 wickets from three matches in the ongoing UK tour as he was key in helping India complete a whitewash against Ireland in a two-match T20I series last month.
"The good thing about this guy is he is not a massive turner of the ball but everything lands more or less at the same place. He's got a good googly, a good leg-spinner. We haven't seen the top-spinner or the flipper yet but it seems he doesn't need them at the moment," Swann said.
"He will be a massive cause for concern because average spinners cause trouble to England and he is better than that."
Kuldeep fifer, Rahul ton help India thrash England
Kuldeep's five-for helped India restrict England, who had some of the hardest hitters of the cricket ball in their side, to a paltry score of 159 in batsman-friendly conditions.
Despite losing Shikhar Dhawan early, India aced the chase as KL Rahul, who had come into bat ahead of captain Kohli at No. 3, struck an unbeaten ton, his second in T20I cricket. The visitors gunned down the target with 10 balls to spare and took a 1-0 lead in the three-match series.