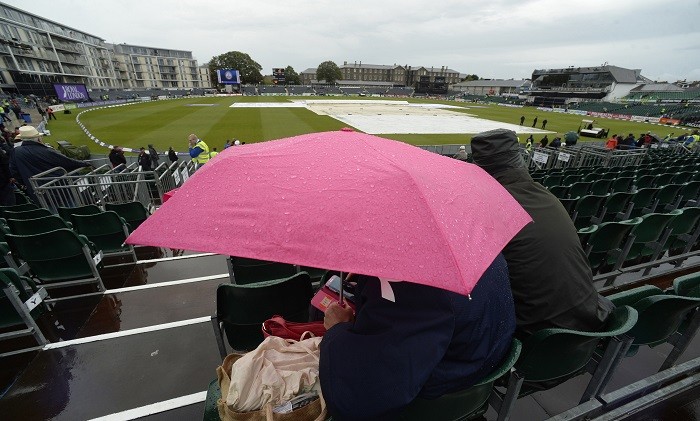 We'll have to wait a little while longer to see just how India bounce back from the scathing test series defeat, after the 1st ODI in Bristol was abandoned due to rain, which try as everyone might, just plain refused to go away.
A wet day was predicted on Monday, and the MET department, unfortunately, proved to be right on the money, with a steady drizzle, right from the morning, which only kept getting worse, if anything, forcing umpires Rob Bailey and Paul Reiffel to call the match off without even the toss of the coin, let alone a single ball being bowled, at 1.30 pm local time (6 pm IST).
The match abandonment means India will have a little more time to gather their team together and plot an ODI series defeat, with MS Dhoni and co. desperate to restore some seriously lost pride.
It would have been interesting to see just how India would have lined up, and, more importantly, how the batsmen would have coped under what would have been trying overhead conditions, had play been at all possible.
For England, there will be disappointment as well, chiefly for Alex Hales, who was primed to make his ODI debut, after being selected as skipper Alastair Cook's opening partner.
However, with four more one-day internationals, and one lone T20I to go, there is room for both sides to get those matches under their belt ahead of the World Cup in Australia and New Zealand.
The second game is scheduled for Wednesday in Cardiff, where, yet again, alas, rain has been forecast.
Hopefully, the two teams, at the very least, will be able to get some overs and a decent match in come match time in a couple of days.