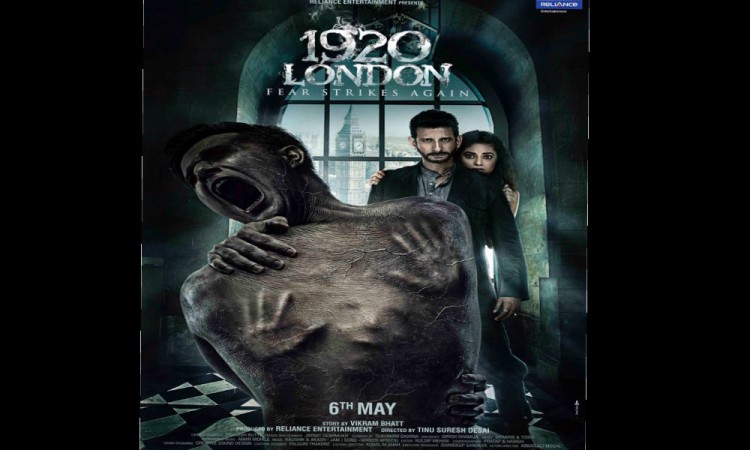 Horror film "1920 London" has failed to impress critics unlike the last movies of the franchise. Directed by Tinu Suresh Desai, "1920 London" is the third movie in the 1920 film series.
The film features Sharman Joshi, Meera Chopra, and Vishal Karwal in pivotal roles, while Sagar Saikia plays the negative role. The trailer of the film, released on April 5, had impressed viewers, but unfortunately, the film fails to do the same.
Several critics have given negative reviews and said that the horror film can be missed.
Read the reviews here:
Soumyata Chauhan of BollywoodLife.com said: "The London version of 1920 gives you a deja vu feeling and has nothing different from the earlier versions. Sharman Joshi is the only saving grace of this horror film. The supposedly horror film makes you laugh, smile basically anything but cringe."
Manjusha RadhaKrishnan of Gulf News said: "1920 London the third instalment in the 1920 series by producer Vikram Bhatt, exhausts every cliche that has been regurgitated in Bollywood love stories. Corny dialogues such as "we will live together and die together" and sappy songs with lovers dancing around in picturesque locations will make you nauseous."
Surabhi Redkar of Koimoi.com said: "You should give this one a miss! This is a film that uses every trick in the book and still fails to scare you. Only the really, really weak-hearted could get scared of this!"
Bollywood Hungama critic said: "1920 LONDON is an engrossing fare with the right amount of eerie and scary moments. It has its ample share of terrifying moments that one expects from a film about supernatural forces. It has the potential to appeal to all sections of audiences at the box-office."