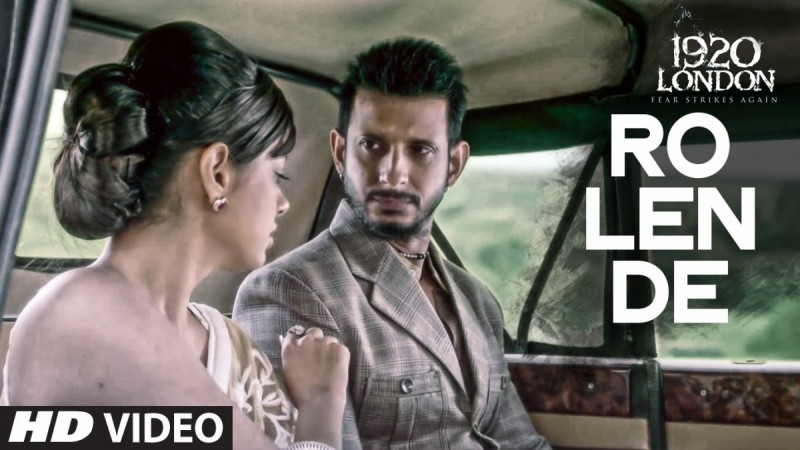 Director Tinu Suresh Desai's Bollywood movie "1920 London," starring Sharman Joshi, Meera Chopra and Vishal Karwal, has garnered mixed reviews from the audience.
Written by Vikram Bhatt, "1920 London" is a horror film and the third in the franchise, after "1920" and "1920: The Evil Returns." The film is about Shivangi (Meera Chopra), who returns from London to Sikar in Rajasthan. The movie starts with a flashback that narrates the incidents which forced her to suddenly visit to her home town.
Shivangi had been leading a happy life with her husband Veer Singh (Vishal Karwa) in London. However, strange things began to happen with Veer after he received a gift from Rajasthan. Worried by his deteriorating physical and mental condition, Shivangi approached her ex-lover Jay (Sharman Joshi), an exorcist, to cure her husband.
The audience say "1920 London" has an interesting screenplay filled with plenty of eerie and scary moments. But the film suffers due to its dragging narration, although the interval scene shocks viewers, who say Tinu Suresh Desai should be praised for his direction.
The role played by Meera Chopra had a very good scope for performance, and the actress has apparently done justice to it. Her acting is one of the highlights of the film. Sharman Joshi and Vishal Karwa have also delivered good performances. The movie has good production values, and music, camera work and special effects are the attraction on the technical front.
We bring you some viewers verdict shared on Twitter. Here is the live update of the "1920 London" movie review by audience:
Pãrmãr Rãhül ‏@DirectorRahulR
Just Watched #1920London...The Story Is Very Well Written By @TheVikramBhatt...And The Scale Of The Film Is Fabulous...@MeerraChopra From First Scene Of #1920London When Comes @MeerraChopra As Princesss....The Scene Is Fantabulous Very Well Picturised... The Story Of #1920London Is Very Fresh And New Story The Film Done Full Justice To The #1920 Franchise...@MeerraChopra... @MeerraChopra Is The Special Mention Of #1920London...U Delivered Commendable Performance And Done Full Justice To The Shivangi's Character.
Kunal M Shah ‏@iamkunalmshah
A film full of chills & thrills #1920London does justice to the hit franchisee @TheSharmanJoshi shines & delivers a brilliant performance. A special mention to @MeerraChopra who not only looks gorgeous in a well shot film but delivers a commendable performance... #1920London
Pardeep Malik ‏@Pardeepmalik9
#1920London 'A thriller with a heart...and committed performances by an extraordinary actress @MeerraChopra .!!❣❣☺️
Sohail Khan ‏@ItsSohailKhan
#1920London #MovieReview : First half of the movie is quite interesting ...@TheSharmanJoshi & @MeerraChopra 's acting is Superb ...(1/3). While the 2nd half is not so good... Nothing new in this film But looks different unlike others . Screenplay is very poor #1920London (2/3) The music of the film is awesome. The songs are refreshingly nice. @SharibSabrii & @ToshiSabrii done a fabulous job #1920London (3/3).
Manishalakhe ‏@manishalakhe
#QuickReview #1920London should have finished at intermission. mystery is: how only heroine manages to change clothes in spite of fear?
Abhishek Jain ‏@FilmyKeeeda
Saw #1920London just now and I wasn't scared, neither thrilled nor bored. It's a decent watch...on TV. Such bad acting by Sharman was simply unexpected. #1920London
Jagmeet ਜਗਮੀਤ ‏@jagmeet_93
#1920London - Story was ok. 3/10 rating They tried something different though it was anything but a horror film. Rather a comedy at times.