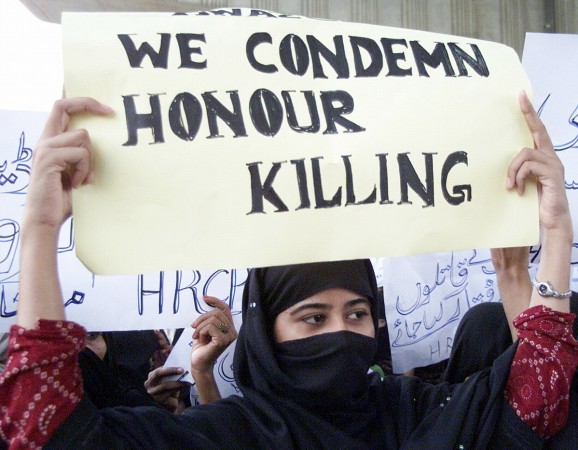 An 18-year-old Pakistani girl died on Wednesday, two days after she was tortured and set on fire for refusing to marry a divorcee twice her age. Maria Abbasi died after a group of men attacked her, beat her up and then doused her with petrol before setting her ablaze at her home in the village of Davel outside Murree in north-eastern Pakistan.
Maria was at home babysitting her five-year-old sister while the rest of the family were out to attend a funeral when the men attacked. Family members alleged she had been targeted for refusing the marriage proposal of a male teacher at her school.
The victim's aunt Aasia told BBC, "She was teaching at their school. They sent in the proposal six months ago but the guy was already married and had a daughter. They wanted her to run the school after marrying the son of the owner of the school. Her father refused the proposal and they took the revenge by doing this."
Maria's family rushed home expecting the fire to have been caused by accident, but according to her uncle Rafaqat Abbasi, "Maria was lying on the floor, with 85% of her body covered in burns".
"There is no direct major road that passes through the village. We had to carry Maria on a chair to the closest road to get her to an ambulance," he added.
The girl was first taken to a local hospital before being transferred to the Pakistan Institute of Medical Sciences's (PIMS) Burn Centre in Islamabad, 50 km away from her village, where she succumbed to burns. PIMS spokeswoman Ayesha Isani confirmed the death Maria due to severe burns.
Grieving relatives protested at the teenager's death as police moved her body to another hospital for a post-mortem.
Before she died, Maria gave a statement to police, saying the attackers had stormed her house on Monday, dragged her to an open area and kicked her as though she were a "football."
According to the Associated Press, Pakistani police announced yesterday that all five suspects have been arrested. Police official Waheed Ahmed identified the prime suspect as Shaukat, the nearly-60-year-old owner of the school, whose son, a man about 40 years old and already married, was the intended groom.
Maria's father Sadaqat Hussain Abbas asked the government in an emotional plea on Friday to execute the men in his family's presence in the same way they had killed his daughter.
A string of similar incidents that have occurred recently reflect the increase in level of violence against women in Pakistan.
Last month, police arrested 13 members of a local tribal council who allegedly strangled a local girl and set her body on fire for helping one of her friends elope.The charred body of 17-year-old Ambreen Riasat was found in a burned van in the tourist resort of Donga Gali on April 29.
In 2012, Pakistani teenage activist and later Nobel laureate Malala Yousafzai was shot in the head by the Pakistani Taliban on her way home from school. The militants targeted her because she advocated education for women.
According to the Hindu, violence against women is common in Pakistan where every year hundreds of women are killed for honour. Nearly 1,100 women were killed in Pakistan last year in so-called honour-killings, the country's independent Human Rights Commission says. Campaigners say most 'honour-killings' are not reported in Pakistan.