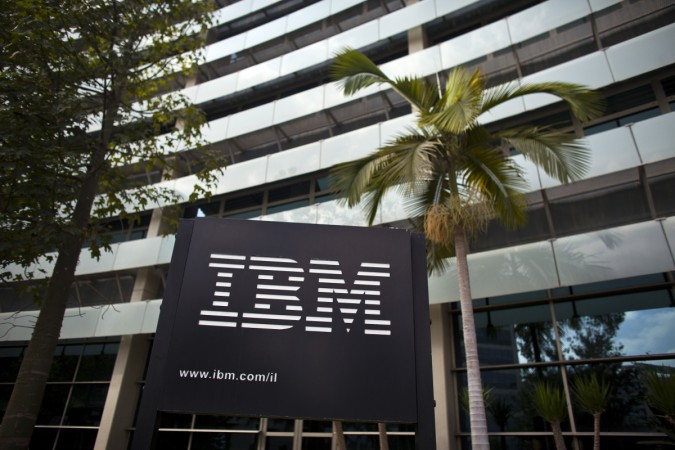 International Business Machines (IBM) has suffered yet another decline in earnings, making this its 16th consecutive quarterly revenue decline. To make matters worse this quarter's earnings are also its worst in 14 years.
IBM's revenue for the first quarter 2016 stood at $18.68 billion, down approximately 5 percent from the revenues reported in the corresponding quarter a year ago. However, it remained above the $18.29 billion that analysts predicted, Reuters reported.
Ever since Ginni Rometty took over at IBM as chief executive in 2012, the company has been shifting focus towards cloud-based services, security and data analytics, the Reuters report added. It has also been trimming the fat around its hardware-centric solutions. IBM sold a portion of its x86 server system to Lenovo in 2014.
"We are pleased with the progress we have made helping our clients apply new cognitive solutions and hybrid cloud platforms," said Rometty said in a statement. "IBM has established itself as the industry leader in total cloud, analytics and cognitive, all of which helped drive our strategic imperatives revenue growth at a strong double-digit rate, substantially faster than the market."
The revenue from what IBM calls its strategic imperatives, which includes "cloud, analytics and engagement," rose 14 percent year-over-year (YoY) totalling $7 billion in revenue. Cloud revenue alone stood at $2.6 billion, a 34 percent rise YoY.
IBM continues to expect full-year 2016 GAAP diluted earnings per share of at least $12.35. The 2016 operating (non-GAAP) earnings expectation excludes $1.15 per share of charges for amortisation of purchased intangible assets, other acquisition-related charges and retirement-related charges.
The company previously expected a free cash flow realisation of GAAP net income which implied a full-year free cash flow range of $11 billion to $12 billion. The company now expects free cash flow to be at the high end of that range at the same base level of operating (non-GAAP) EPS.