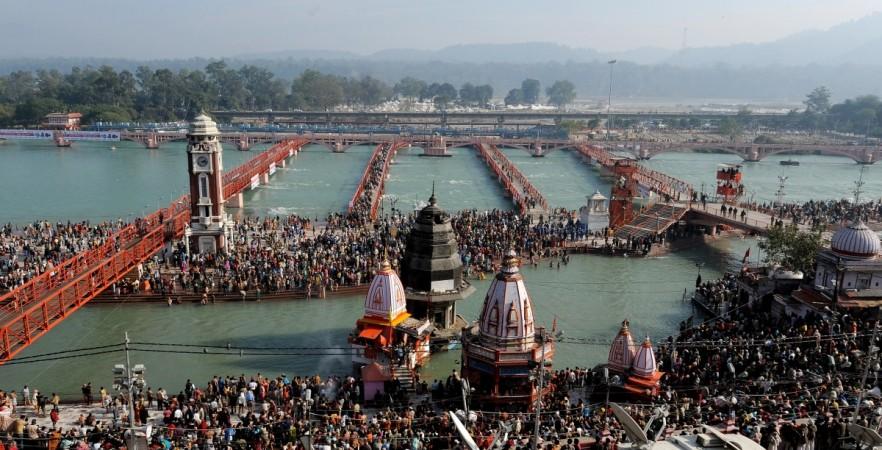 A religious ceremony at Chandidweep Ghat in Haridwar turned into a tragedy that often afflicts such congregations in India.
The year 2011 began with a stampede at the Sabarimala temple in Kerala, in which more than 100 pilgrims were killed when a jeep toppled over in the night creating panic among the devotees.
The year, however, seen another stampede before winding up the list -- this time in the northern temple town of Haridwar on the banks of the Ganges river on Tuesday, killing 16.
The pilgrims were attending the birth centenary celebrations of Acharya Pandit Shriram Sharma and a rush to the fire-place (homa) tripped tens of thousands who were trying to climb stairs, said reports.
As the case with many stampedes in Hindu temples, mostly kids and women were killed in Haridwar incident too, 14 out of 16.
Uttrakhand Chief Minister Bhuwan Chandra Khanduri, who visited the site, announced a compensation of 200,000 rupees to the relatives of the victims, while the Sahntikunj Ashram which was holding the event also announced similar compensation.
But, will it help avoid future tragedies? These tragedies should remind the organizers to make religious events safer especially for women and children.