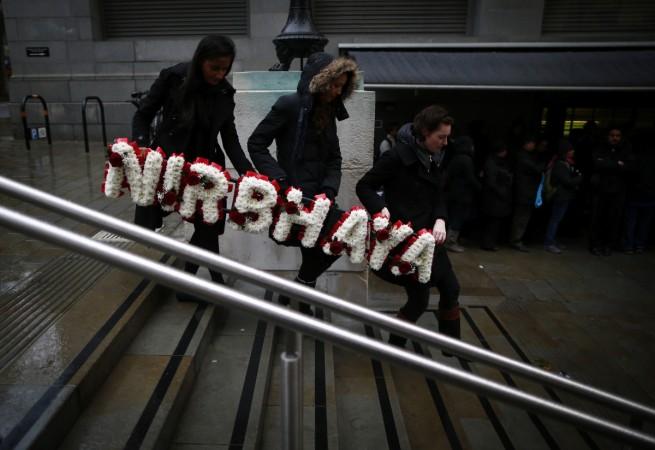 It has been two years since the 16 December Delhi gangrape outraged the entire nation and people flooded the streets demanding women's safety. However, even after the incident shook the nation, nothing has been achieved until today.
Rape, molestation, eve-teasing, sexual harassment and other crimes against women in India have rather increased over time. The National Crime Records Bureau's (NCRB) statistics revealed the sad truth, indicating rise in crime against women. According to NCRB, crimes against women increased to 309,546 in 2013 from 244,270 in 2012.
The rape incidents in India portray a monstrous reality that no woman is really safe in the country, be it a child as young as a few months old or a woman as old as 90 years.
After the 2012 gangrape, Delhi government had issued a notice making it mandatory to install GPS and CCTV cameras in buses along with a panic button, which can be used by anyone in distress to raise an alarm, but GPS and CCTV cameras have been installed only in half of the total buses and autos in Delhi, according to an NDTV report,.
While numerous GPS and CCTV cameras are out of order, several bus and auto drivers are either unaware of the panic button or are ignorant about the alarm raised by it.
Despite tougher laws and strict rules imposed by the government, the situation remains the same – women are still unsafe whether it is on the roads, their homes and or even schools.
The 5 December rape in Delhi brought back memories of cruelty and brutality of the 16 December's gangrape case, where Nirbhaya (name changed) was gangraped on a moving bus and was assaulted with an iron rod.
The Uber cab driver Shiv Kumar Yadav, who raped the 25-year-old executive threatened that he would insert an iron rod in her genitals if she resisted his advances.
This latest incident brings the government's failure to ensure safety to women to the limelight.
Not just in public transport, women aren't safe even in schools, which was once considered a haven for children. At least five incidents, where minors as young as three were raped within the school premises by the school staff this year in Bangalore, have made headlines.
Not only has the crime increased over time, justice to victims too remains a concern. The victim of Lucknow's Ashiana complex, who was brutally molested and gangraped by six men in 2005, is still making rounds of court for justice.
She recalled the incident that took place when she was only 13 and said she feels that she is being raped each time she talks about it.
"They took turns raping me, inserted a gun inside me, rubbed their shoes on my private parts and burned me with cigarette butts. I cried, yelled in pain and pleaded for mercy, but they did not listen," Hindustan Times quoted the victim as saying.
"I have relived that horrific moment 28 times in court. Can't they record it once and use it for their reference? A girl undergoes rape each time she narrates it," she added.
Nirbhaya's Father Relies on Narendra Modi for Women's Safety
Nirbhaya's parents too believe that nothing has changed ever since they lost their daughter to the horrific crime in 2012. They feel the crime has rather increased and women are being targeted even more.
"Like our wounds, that are stubborn and refuse to heal, it seems people in this country do not want to change themselves as more and more rape cases are coming to light every day," India Today quoted the 2012 victim's father as saying.
He said the laws and rules have just remained hidden inside papers, no one seem to have acted on it. He now relies on Prime Minister Narendra Modi for women's safety.
"Most of the people have adopted clean habits from the Swachh Bharat Abhiyan started by Narendra Modi. He should take a similar step for the safety of women so that no one tries to sexually assault a women," he said.