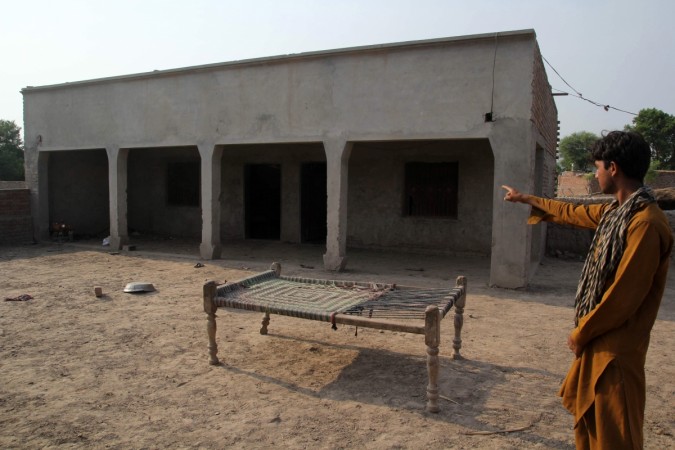 A teenage girl in Pakistan's Garahmat village was forced to strip down and walk naked through streets as a punishment because her elder brother had an affair with a girl.
The incident happened on October 27 in Pakistan's Dera Ismail Khan city when the 14-year-old had gone to fetch water with her three cousins. The girl was tortured because her brother had an extra-marital relationship with a woman around three years ago.
When the local village council found out about the affair, they ruled in the favour of the rival family and said they can seek revenge by dishonouring the alleged adulterer's sister.
The men caught the girl, stripped her, and paraded naked in the area for at least an hour. She even ran and took refuge in a nearby house, but the suspects dragged her out. When she asked for help from the villagers, no one came to her rescue.
The family of the girl filed an FIR against the suspect, but the police did not pay heed, reports local media. Later, one of the brothers of the girl, Sajid Khan, requested the provincial police officer to intervene, following which the enquiry was launched.
The brother in his application said, "Sajawal and other accused took his sister on October 27 morning. My sister later took refuge in a nearby house but the suspects dragged her out, beat her up and kept her in illegal confinement," Dawn reported.
Police have now arrested men in connection with the case, while a ninth accused is still at large. According to Dawn, the eight accused were presented before Judicial Magistrate Adam Khan on Wednesday. They were handed over to the police on a three-day physical remand, while the police are still looking for the ninth one.