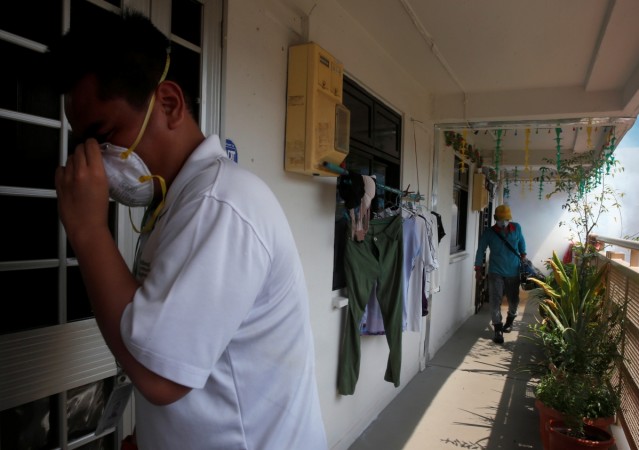 At least 13 Indians are confirmed to have been infected with the Zika virus in Singapore. The island-nation has been witnessing increasingly numbers of people affected by the virus since the first case was reported on Saturday.
"According to our mission in Singapore 13 Indian nationals have tested positive for Zika in Singapore," Vikas Swarup, spokesperson for the ministry of external affairs, told Reuters.
Construction workers have been seen to be the hardest hit in the initial days of the outbreak of the mosquito-borne disease in the South East Asian nation. More than a dozen Indian nations had contracted the virus, an official who worked at the Indian High Commission in Singapore told Reuters. He did not confirm if the infected patients belonged to the construction industry.
On Saturday, local authorities had confirmed the first locally-transmitted case of Zika virus to be a 47-year-old Malaysian woman. By Tuesday, the number of Zika-infected cases had risen to 115. However, the Singapore government has not disclosed how many of the infected people are foreign workers.
China's foreign ministry also told the news agency that it had been informed about 21 Chinese nationals in Singapore who were confirmed to have contracted the virus in the island-nation.
Most of Singapore's foreign workers in the construction sector hail from India, Bangladesh and Sri Lanka.
Foreign ministry confirms that 13 Indian nationals have tested positive for Zika virus in Singapore: Reuters

— ANI (@ANI_news) September 1, 2016
Pregnant woman among the new cases
Late on Wednesday evening, Singapore's health ministry and the National Environment Agency (NEA) in a briefing to the press confirmed that a pregnant woman is among the patients. Doctors are following up on her closely and are monitoring the development of the foetus. A member of her family had earlier been diagnosed with Zika, Straitstimes reported.
The World Health Organisation (WHO) is particularly concerned with the danger posed by the Zika virus in pregnant women. It causes microcephaly, a deformity which causes incomplete formation of the brain in newborn babies.
Singapore expects more cases
Singapore said it is expecting more cases of the mosquito-borne virus. "With the presence of Zika in our region and the volume of travel by Singaporeans as well as tourists, it is inevitable there will be imported cases of Zika into Singapore," the ministry's statement was cited by Reuters as saying last week.
"There is also risk of subsequent local transmission. We expect there may be further cases, as most infected persons may display mild symptoms," the statement added.