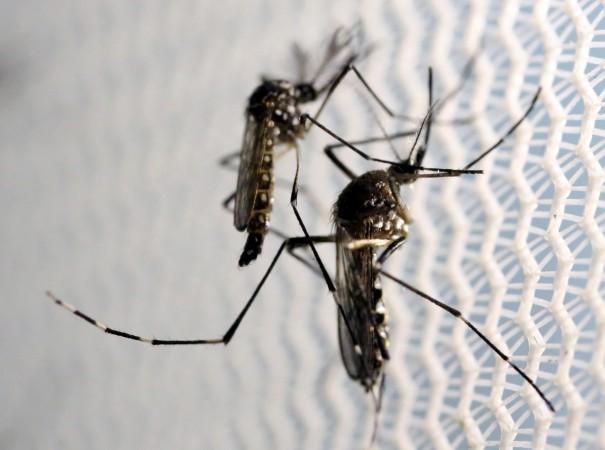 Singapore's health ministry on Sunday confirmed as many as 41 cases of locally-transmitted Zika virus in the island. Of the number, 36 were foreign construction workers employed at a site in the Southeast of the country.
On Saturday, the local authorities had confirmed the first locally-transmitted case of Zika virus to be a 47-year old Malaysian woman. Since then, authorities have tested about 142 people for the virus, Reutersreported.
First case
The ministry said in a statement that the woman (first person to be detected) had not travelled to Zika-affected areas recently, so the chances are she would have contracted the virus locally, AFP reported.
The ministry also added that she was "well and recovering."
Last Thursday, the patient had developed mild fever, rashes and conjunctivitis. She tested positive for the virus two days later at a local city hospital. Since then, she has been kept under observation.
Singapore's health ministry has been screening the woman's close contacts and is also carrying out preliminary tests on other people who exhibit symptoms of fever and rash, the agency added.
"I encourage those who are unwell and with these symptoms to visit their doctors for medical attention," Gan Kim Yong, Singapore's health minister said in the statement.
Singapore expects more cases
Singapore, which is one of the world's largest financial centres and a travel hub of Asia, said it is expecting more cases of the mosquito-borne virus. "With the presence of Zika in our region and the volume of travel by Singaporeans as well as tourists, it is inevitable there will be imported cases of Zika into Singapore," Reuters cited the ministry's statement as saying.
"There is also risk of subsequent local transmission. We expect there may be further cases, as most infected persons may display mild symptoms," the statement further added.
The Zika virus outbreak started in early 2015 in Brazil. The virus, which spreads through infected mosquito bite has, since then, spread to the Americas. In the U.S. alone about 2,500 people have been diagnosed with Zika and most of them have been infected while travelling overseas.
The World Health Organisation (WHO) is primarily concerned with the danger posed by the Zika virus in pregnant women. It causes microcephaly, a deformity which causes incomplete formation of the brain in new-born babies.